Award winning Boating and waterside holidays
Norfolk Broads Boating Holidays
Boating holidays on the Norfolk Broads offer the ultimate in peace and serenity, with luxury cruisers providing the perfect floating home from which to explore. With over 125 miles of stunning waterways and vast diverse wildlife to discover, a boating holiday is something for all of the family to enjoy. Wake up to the peace and tranquillity of the Broads, with the freedom to explore at your own pace.

For those who prefer to explore from the banks, we have a choice of 13 waterside holiday cottages, offering you the perfect base from which to discover what the Broads and the local area has to offer. You may even choose to pick up a fishing licence and cast off from the bank outside your holiday cottage whilst enjoying the bustle of the Broads.
View our boats
View our cottages
Wake up on the Broads
Norfolk Broads Boat Hire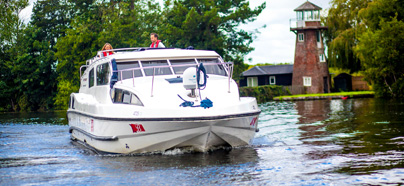 The Norfolk Broads Direct fleet of modern, high quality cruisers for hire, providing the perfect floating home for your exciting boating holiday. Norfolk Broads boat hire opens up an extraordinary landscape to be explored and enjoyed by the whole family, at your leisure. Our luxury cruisers provide the perfect accommodation to fully enjoy your time on the Broads and don't worry if you're not an experienced captain; we'll give you all the information you need to steer your family to some fantastic Broads holiday memories.
Norfolk Broads Boat Hire
Cottage holidays on the Broads
Norfolk Broads Cottages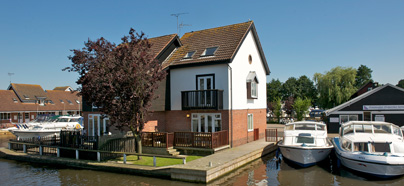 Norfolk Broads Direct's waterside holiday homes are in the perfect location for relaxing, care free Norfolk Broads holidays. From your cottage, you can spend your time simply watching the boating activity on the River Bure and the busy boatyard. You're also perfectly located to explore the surrounding area with its many fabulous attractions including wonderful stretches of coastline and the historical city of Norwich which is home to two cathedrals, a Norman castle and some of the oldest shopping lanes in the country.
Norfolk Broads Cottages