Work on the first of our two flagship Entrepreneur holiday cruisers is almost complete with only the upholstery, curtains and sliding cabin doors left to finish.  As shown in these pictures the boat, which is booked for its maiden holiday on 3 April, really is the pride of the fleet.
The Entrepreneur –  launched
The Entrepreneur – almost ready to be launched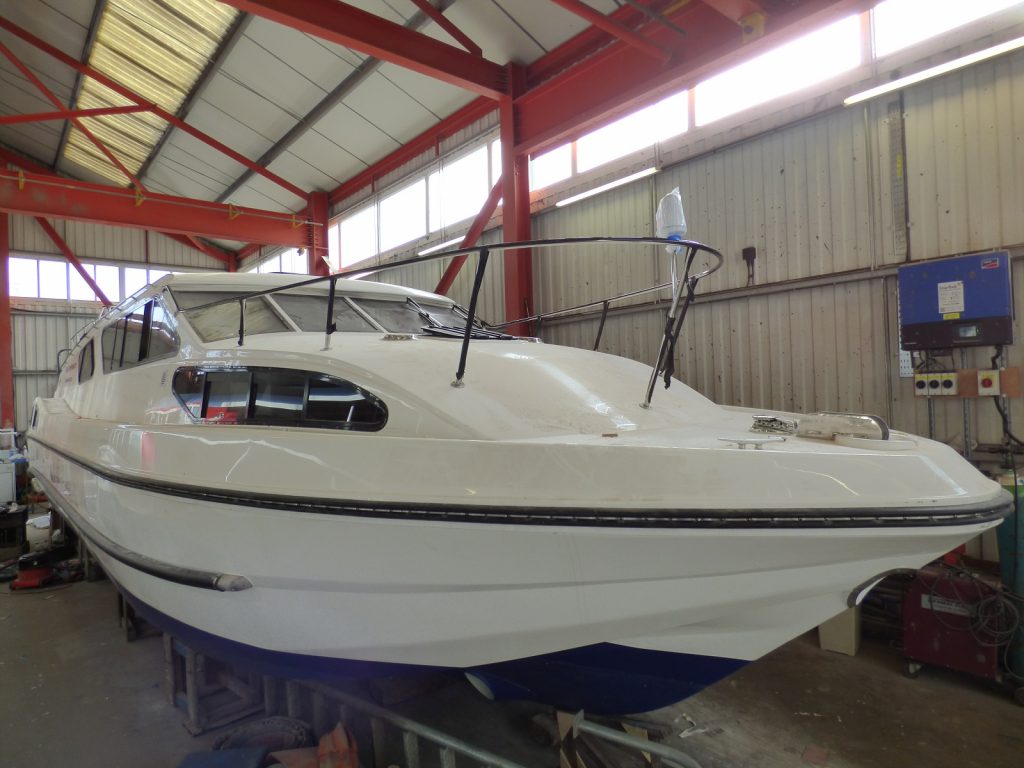 Inside piloting position with a stern reversing camera!  The boat can also be driven from the top deck.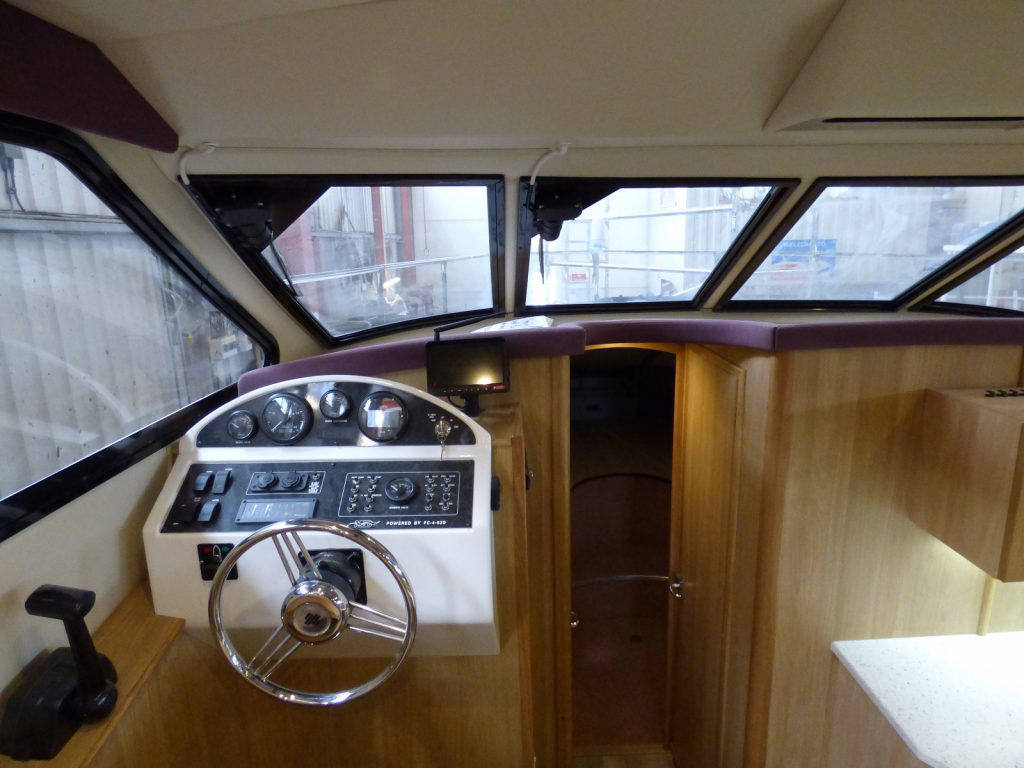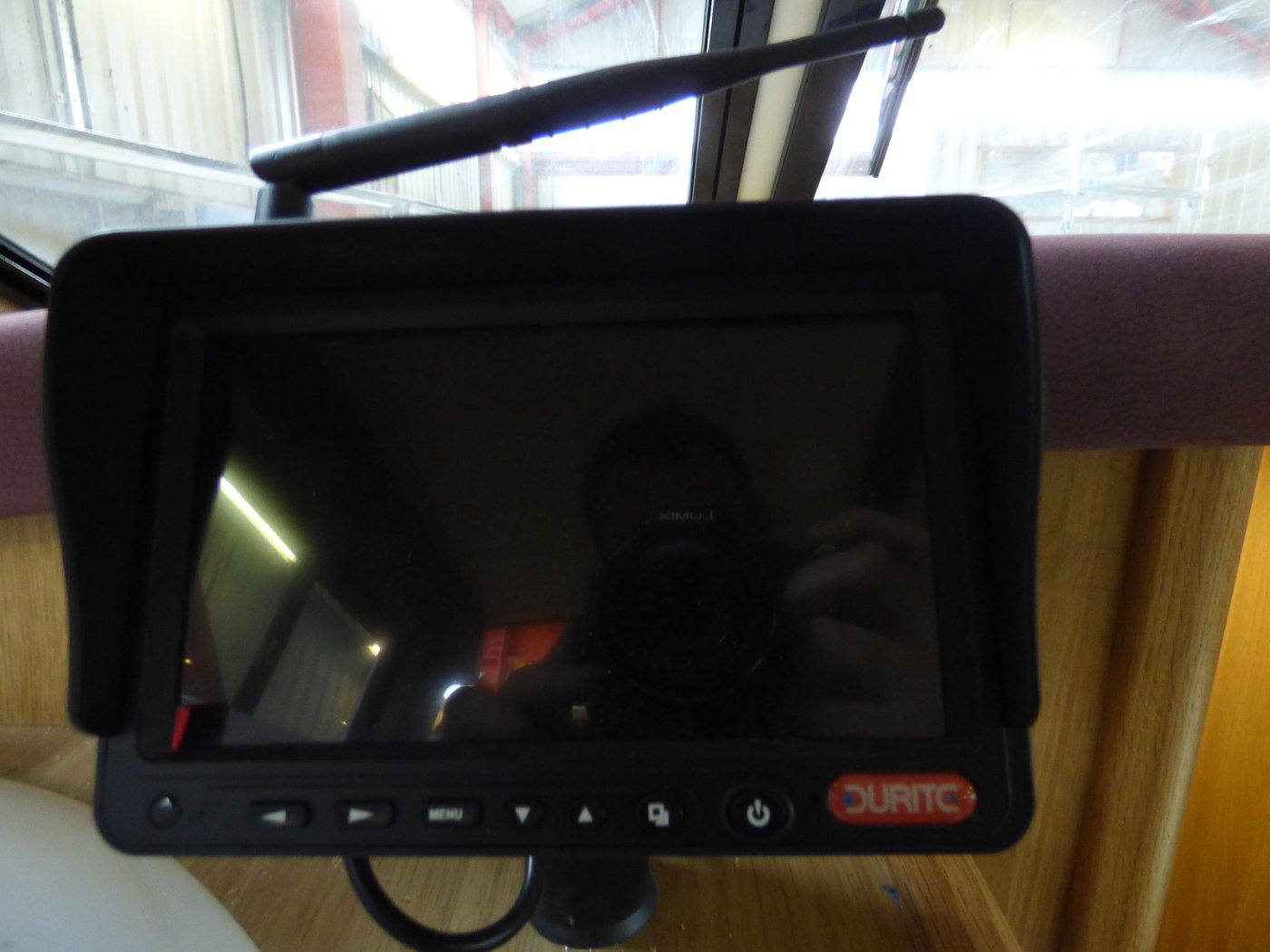 Ample storage in the central saloon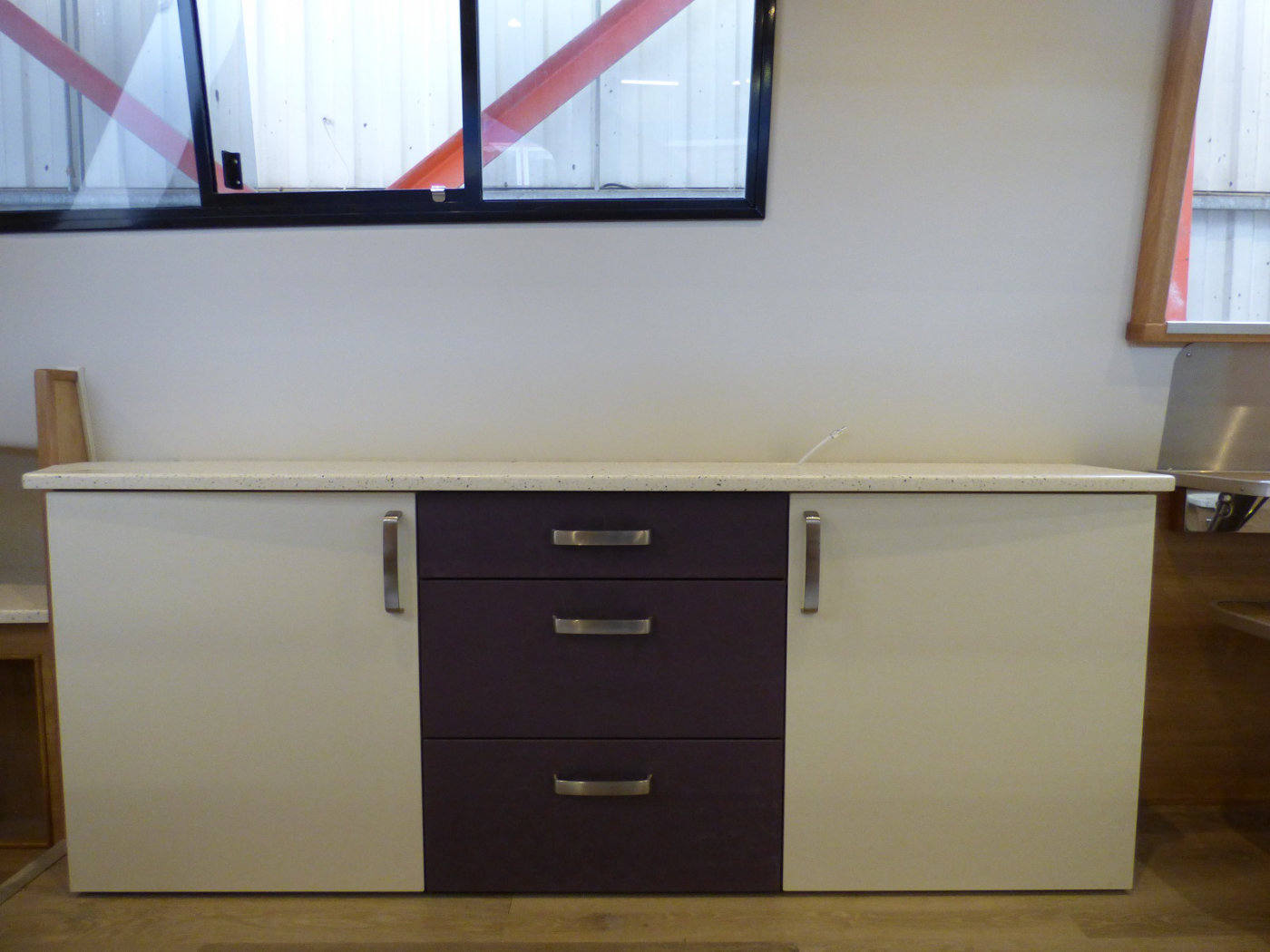 Very spacious and stylish stern bedroom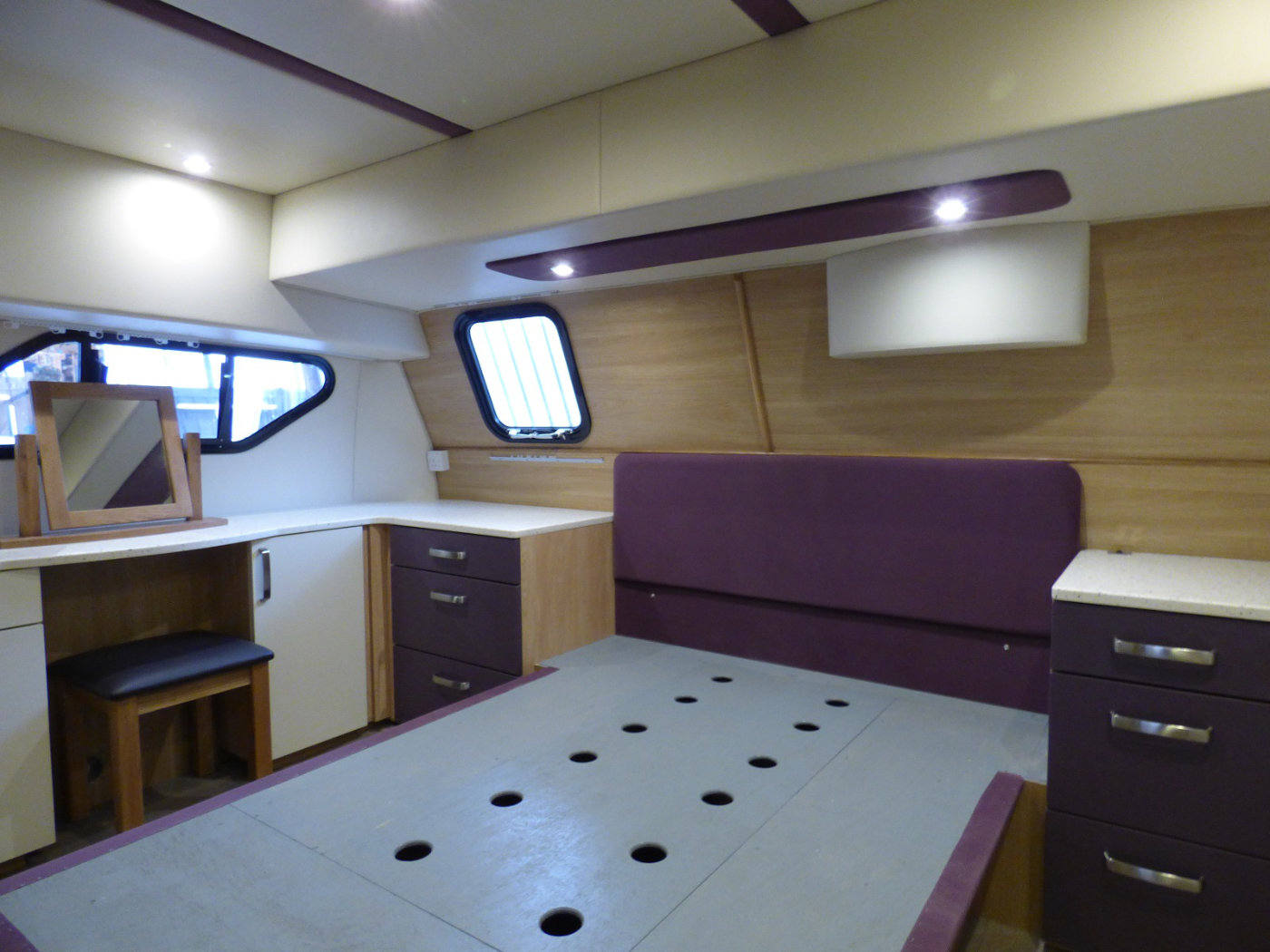 Stern bedroom units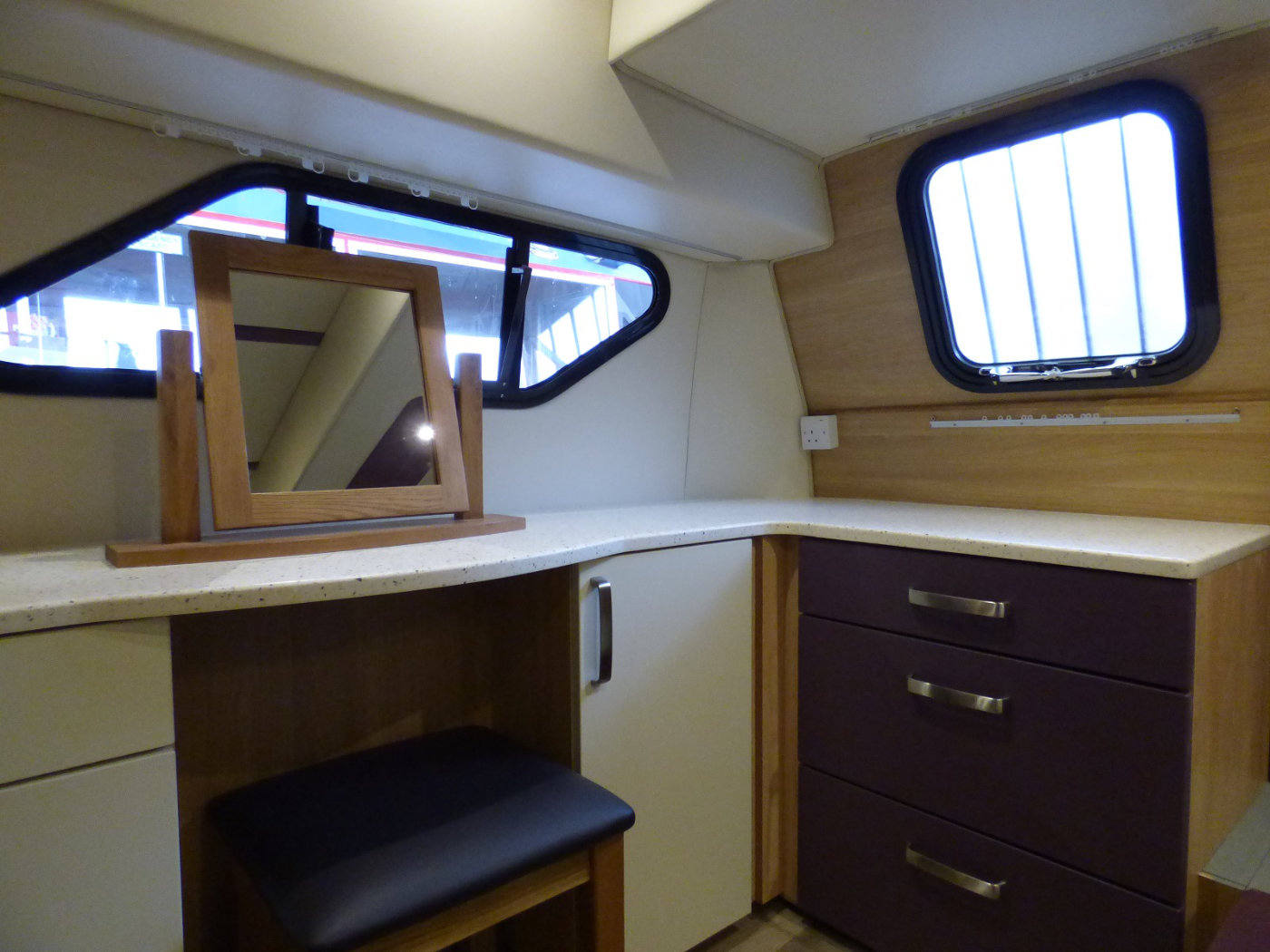 Stern bedroom en-suite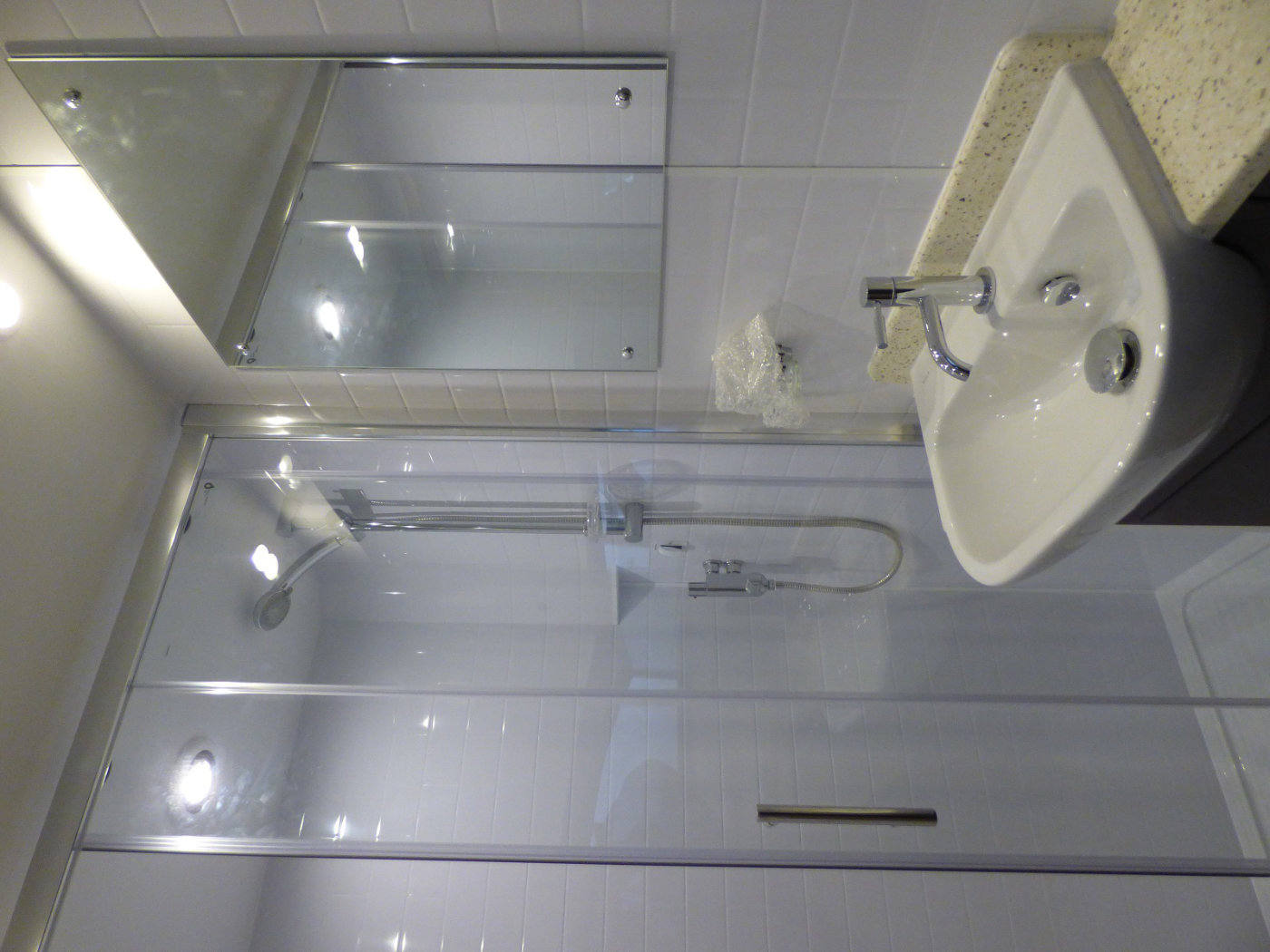 Work is now focusing on the early stages of fitting out our second Entrepreneur cruiser, which we expect to complete by Whitsun.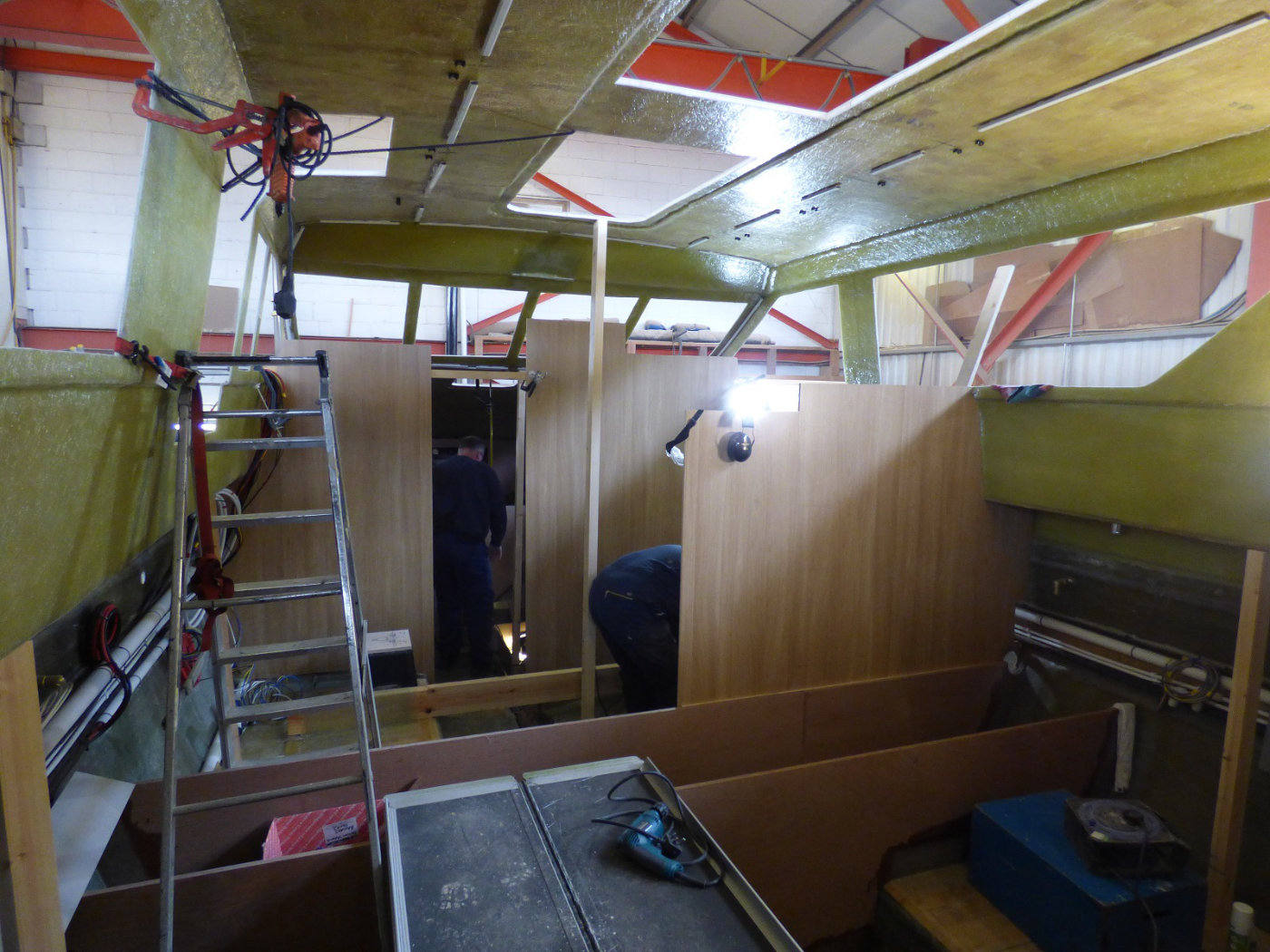 The Entrepreneurs are already getting booked up for the 2017 holiday season.  If you would like to spend your Broads holiday on the sleekest boats on the Broads contact us now.  Tel 01603 782 207.