Work is progressing well on our new flagship cruiser – The Entrepreneur.  Last month we revealed that the 46" cruiser will have two spacious double bedrooms, both with a full-sized en suite shower room, and an airy central saloon finished in oak.
The pictures below show how the project has developed with much of the work centred on fitting out the front bedroom,  en suite in the stern bedroom, and saloon flooring and panelling.
We have included some 'before and after' pictures so you can compare what has changed since our previous article!
External views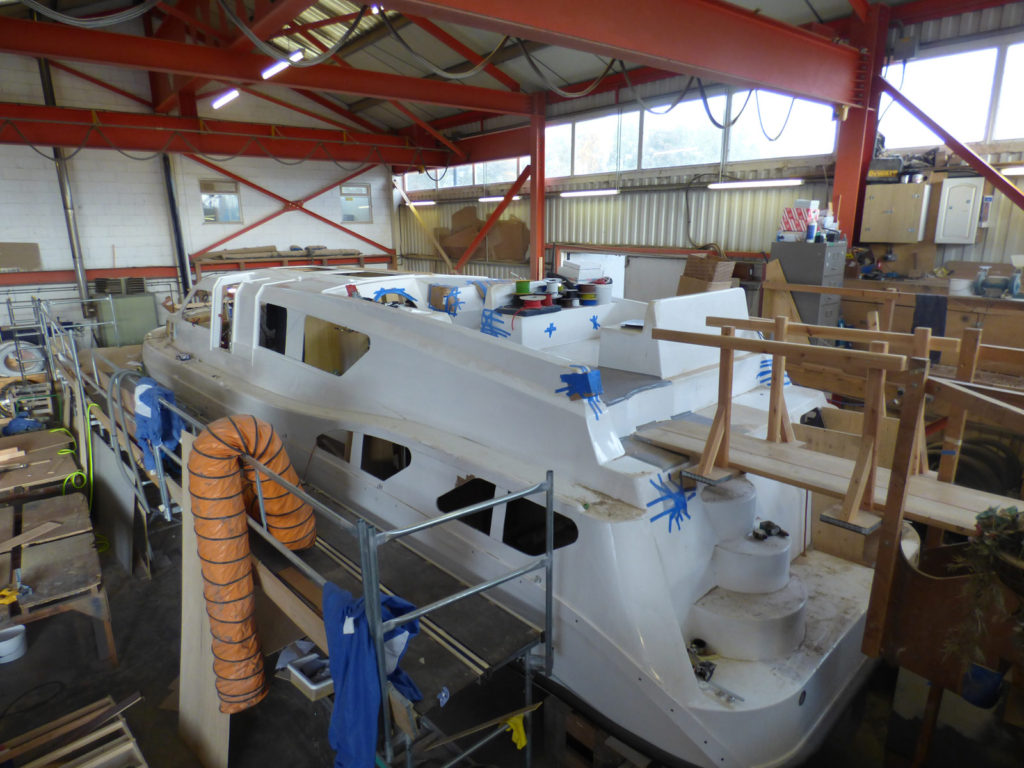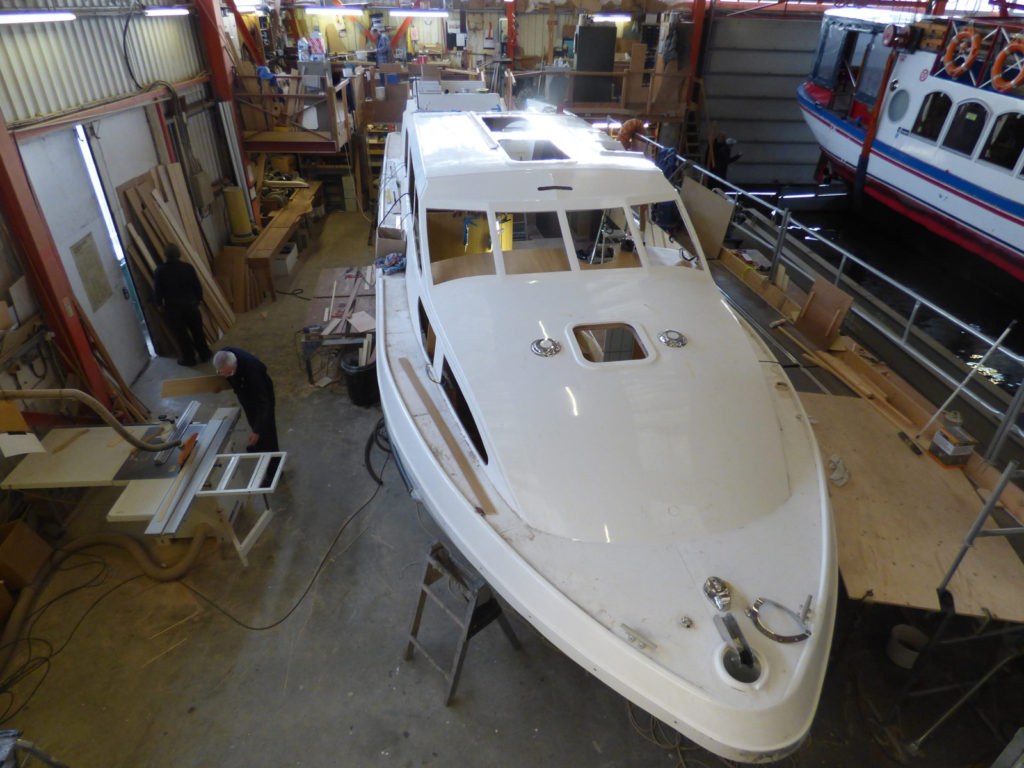 Fitting central saloon
Before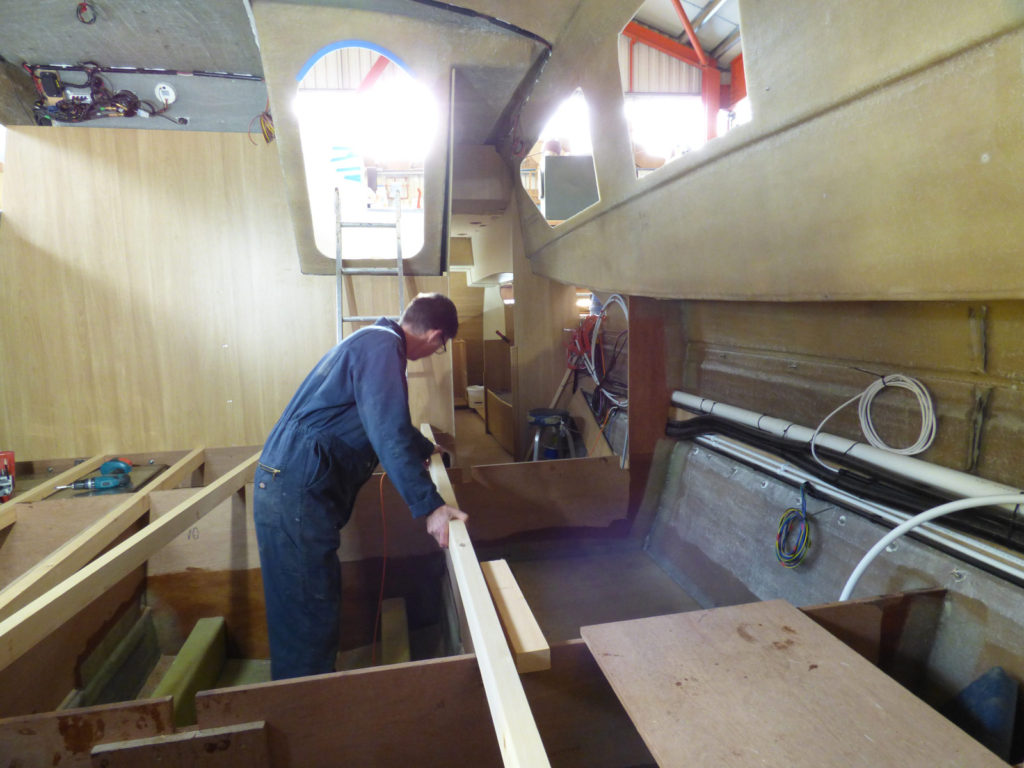 After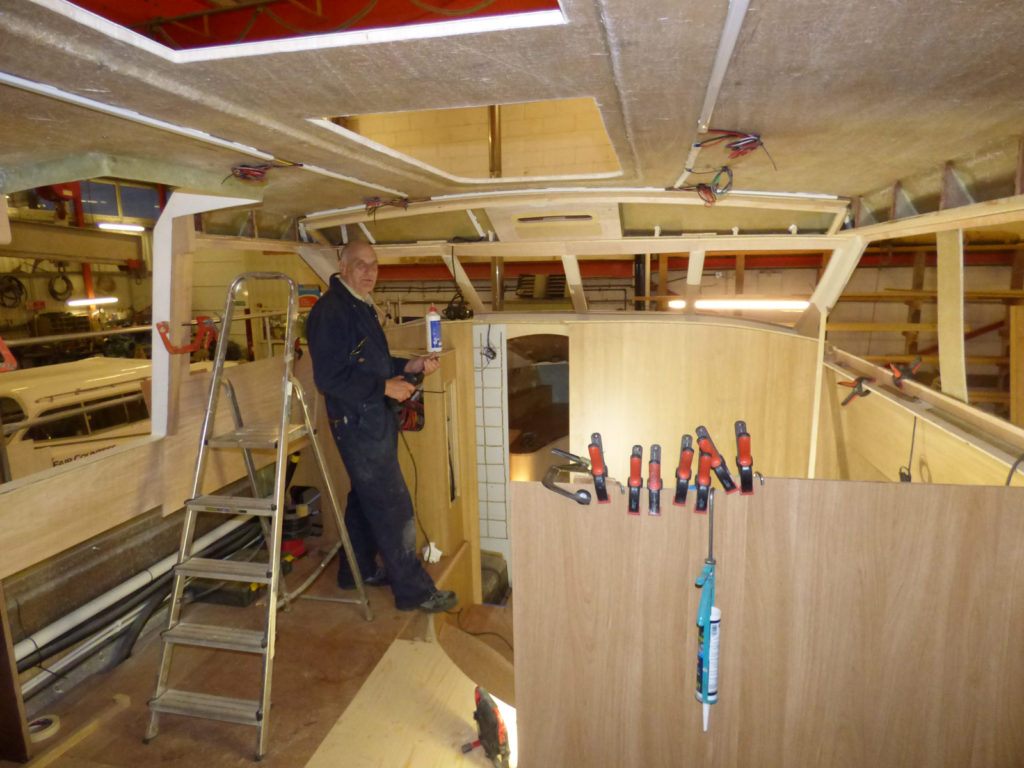 Fitting front bedroom
Before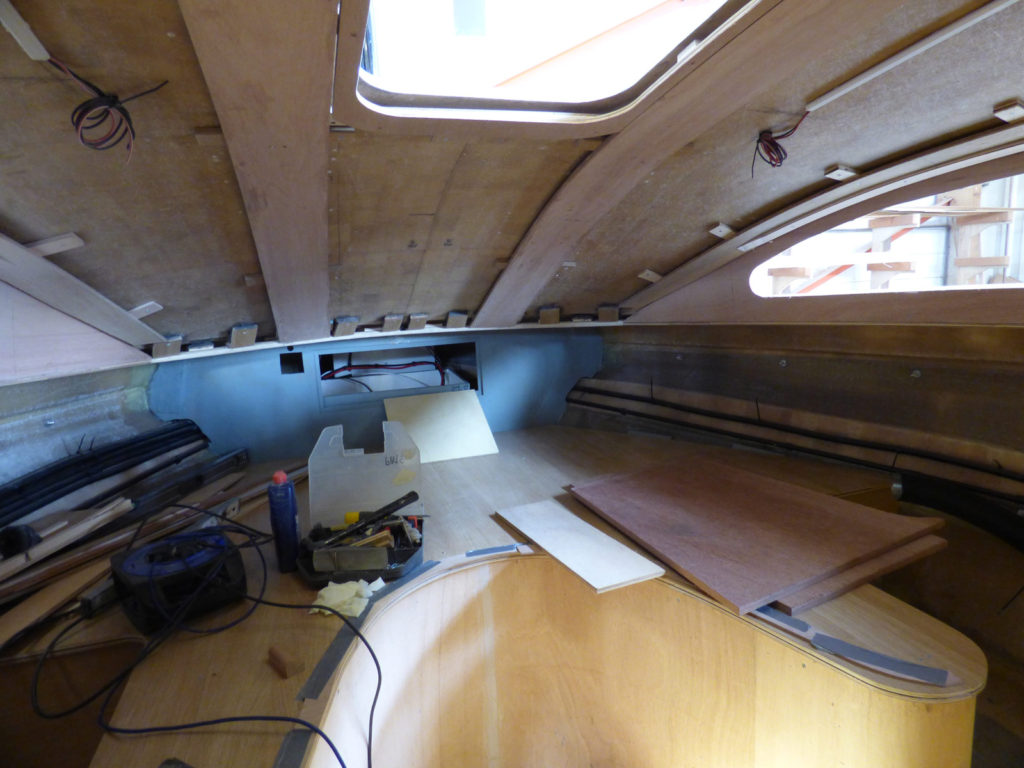 After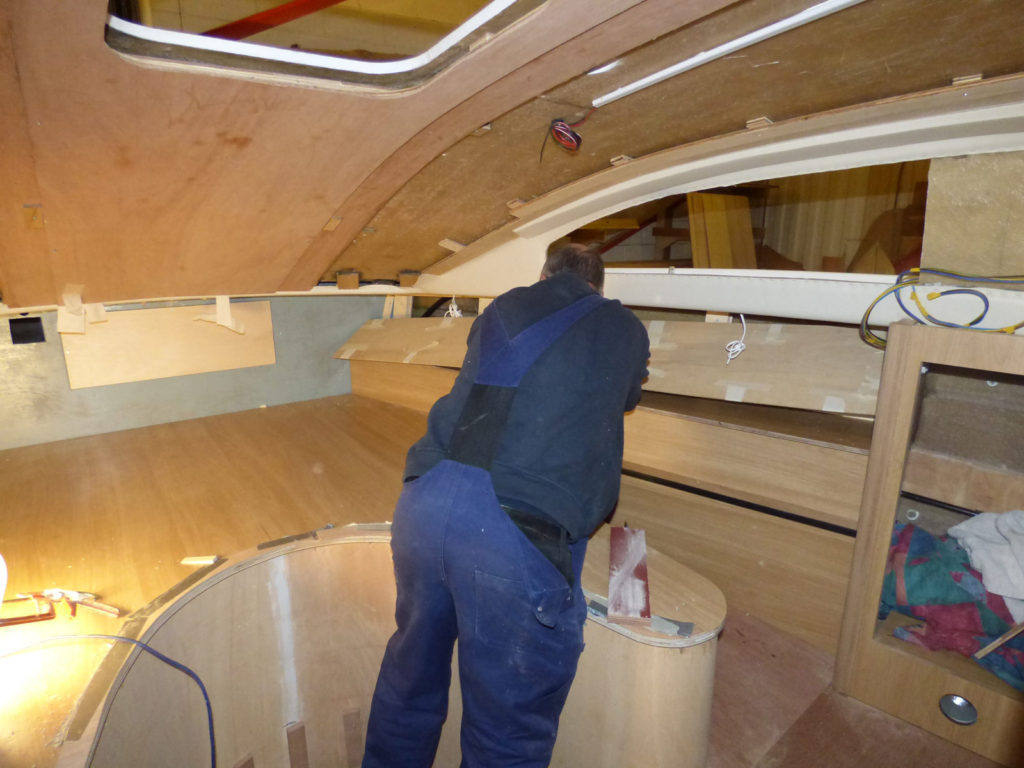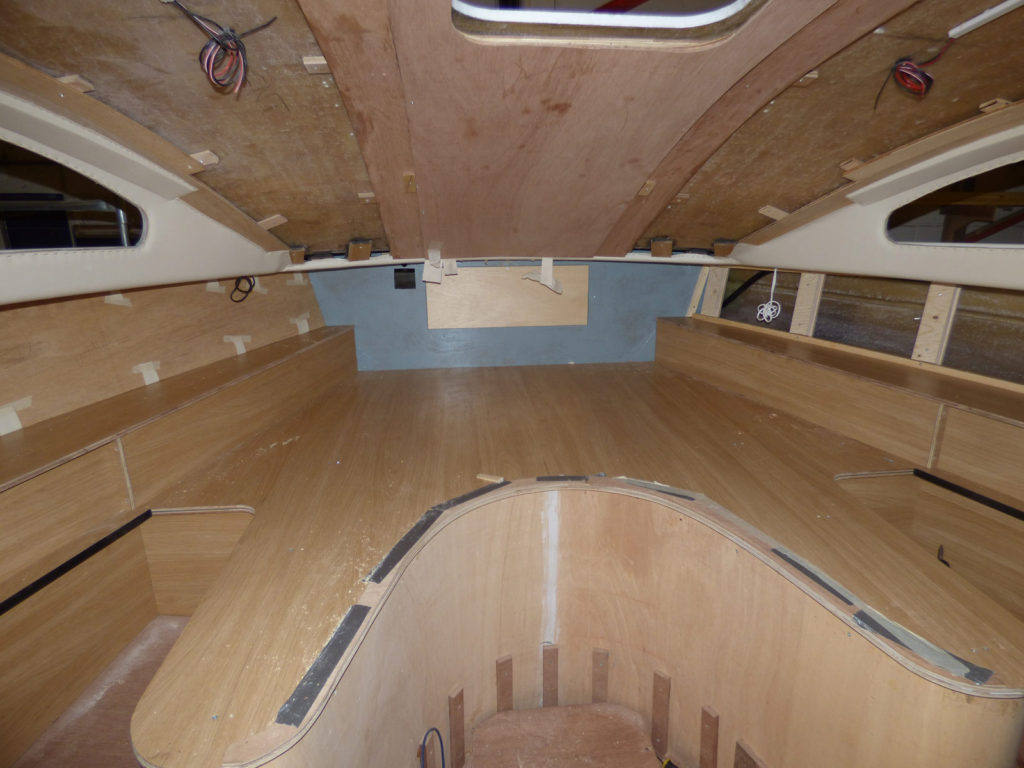 Stern bedroom en suite
Before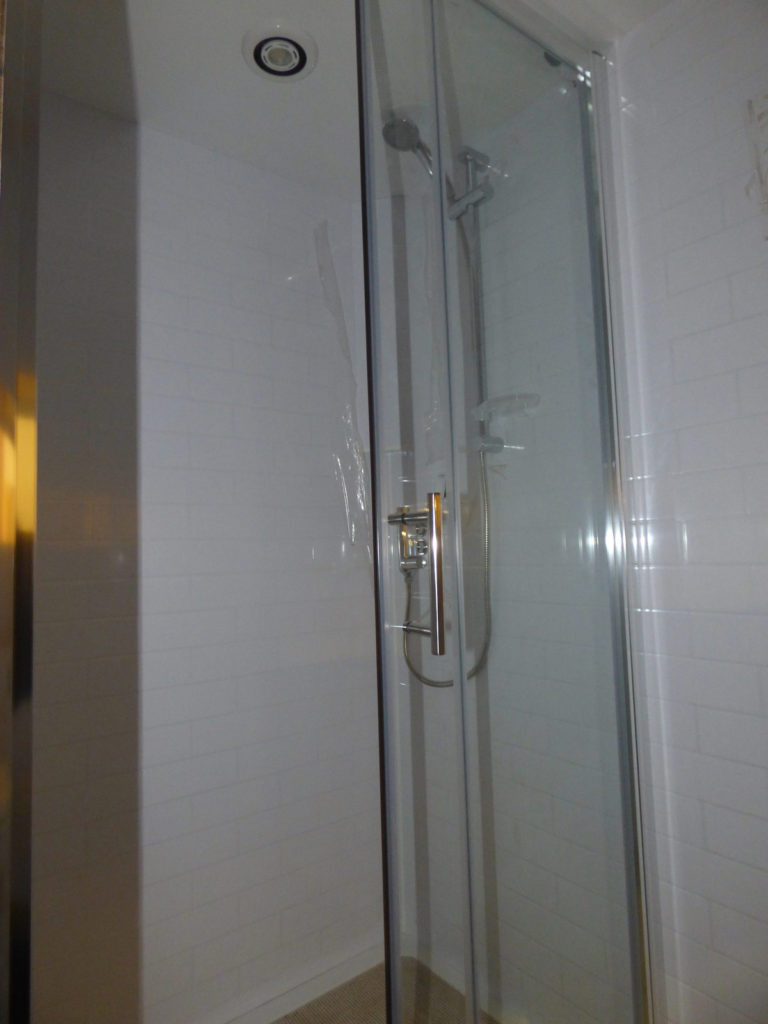 After