With Autumn upon us the Broads is being transformed into a colourful oasis for wildlife with some fantastic nature spotting.  Now is a great time to look out for an otter, kingfisher or marsh harrier – with a lucky few people spotting all of them all in a single day!
One such lucky person is one of our sister company's, Broads Tours, skippers Oli, who spotted "The Holy Trinity" of an otter, a kingfisher and a marsh harrier in a two hour boat ride from Wroxham to Horning Reach.
Oli said: "I headed out on a rainy day but it was well worth it as the rivers were very quiet with little boat traffic and this encouraged the wildlife to come out into the open.  First I got close to a kingfisher sitting on a tree by the entrance to Salhouse Little Broad.  I managed to quietly creep up to the kingfisher, which usually fly off very quickly, but this one remained on the branch giving me a great view!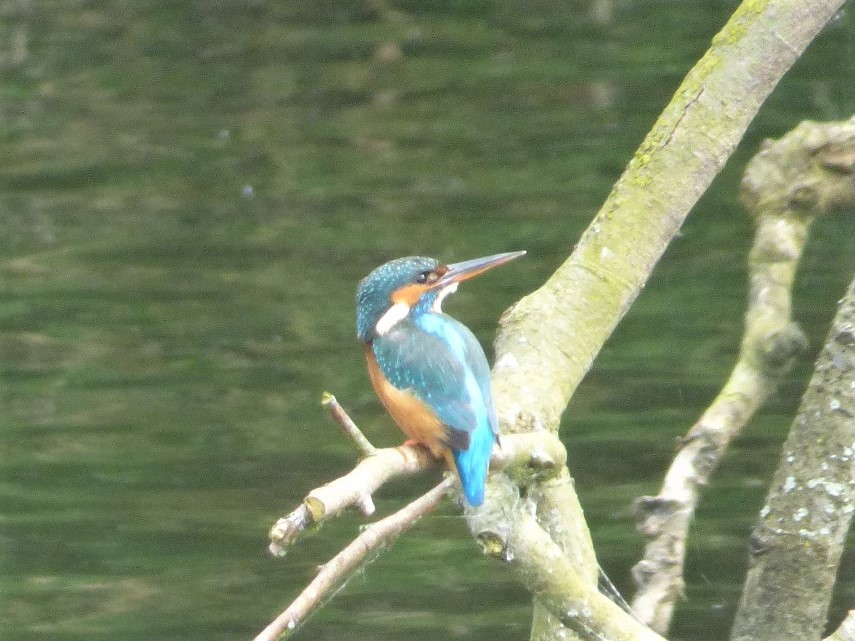 "Next I turned on to Salhouse Broad where large numbers of greylag geese had gathered in open water.  They suddenly flew up in the air fleeing a female otter that had swum out into the middle of the broad to ambush them.  Failing to catch a goose the otter had to swim for a couple of minutes back to the bankside vegetation giving me plenty of time to watch it crossing the open water.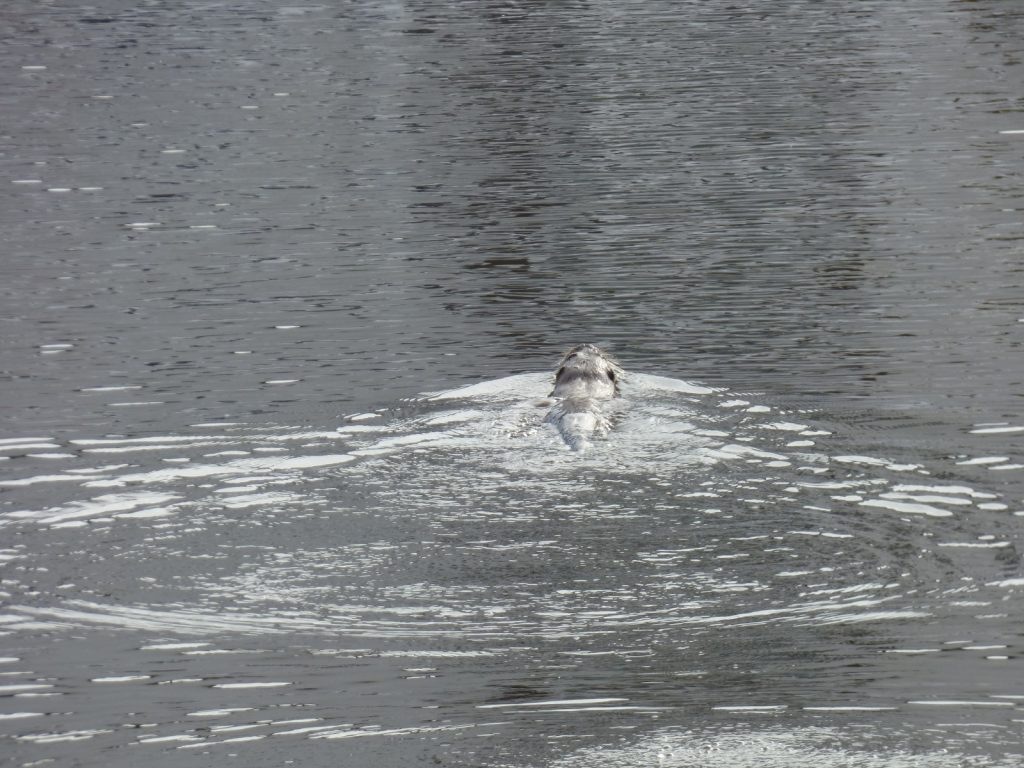 "To complete the 'Trinity' I enjoyed another fantastic sighting of a marsh harrier which crossed the river right in front of my boat on Woodbastick Reach, which is a hotspot for these birds because of the nearby reedbeds."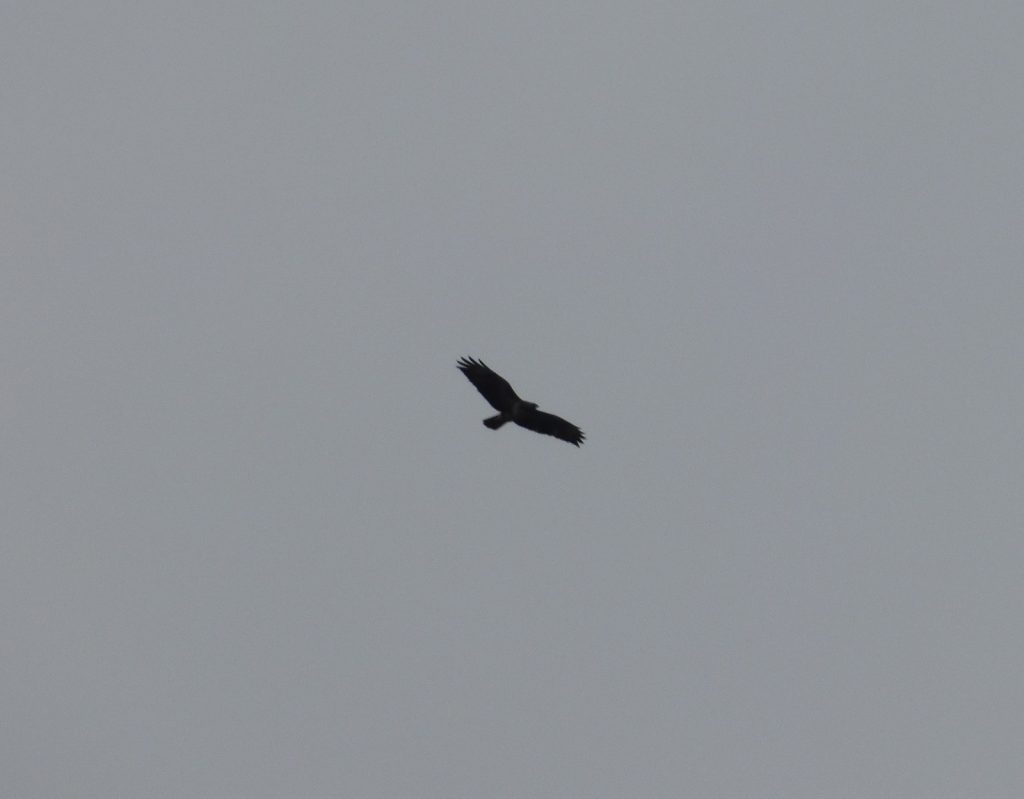 Not to be outdone another of the Broads Tours skippers, Roy,  enjoyed a "Red Letter Day" last week spotting several otters in the same day, as well as some great sightings of kingfishers plus herons seemingly around every bend.
On the subject of unusual wildlife, we spotted a grass snake swimming across the river toward our boat at the downstream end of Wroxham village.
Another interesting sight at this time of year is cormorants working together to herd fish into the corners of broads and river banks and then feasting on them once trapped.  In the summer months cormorants tend to hunt fish alone, but in the autumn and winter the numbers of these birds coming inland form the coast not only swell but they often change their behaviour by grouping up and working together to hunt.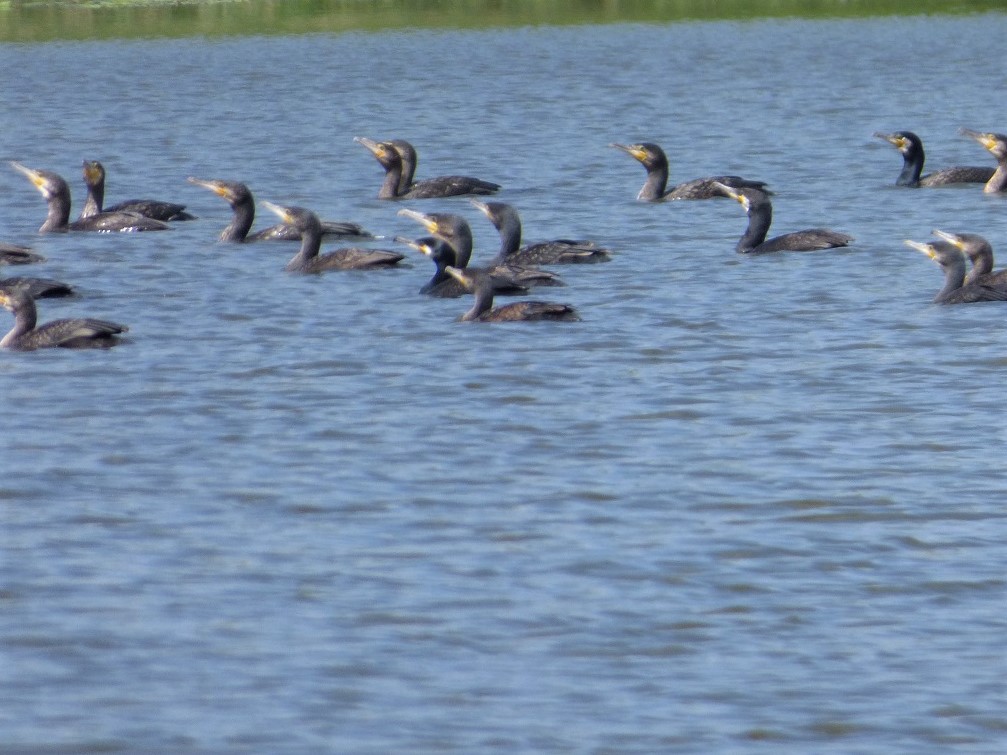 We are pleased to report the return of a handful of coots to Salhouse Broad, which have been almost entirely absent from the area all summer.  As a regular customer put it "Salhouse Broads used to be like Coot City ten years ago but now we are lucky to see one."  While the reason for their population crash remains uncertain, it's at least reassuring to see a few coots back and entertaining anyone hiring a boat on the Norfolk Broads.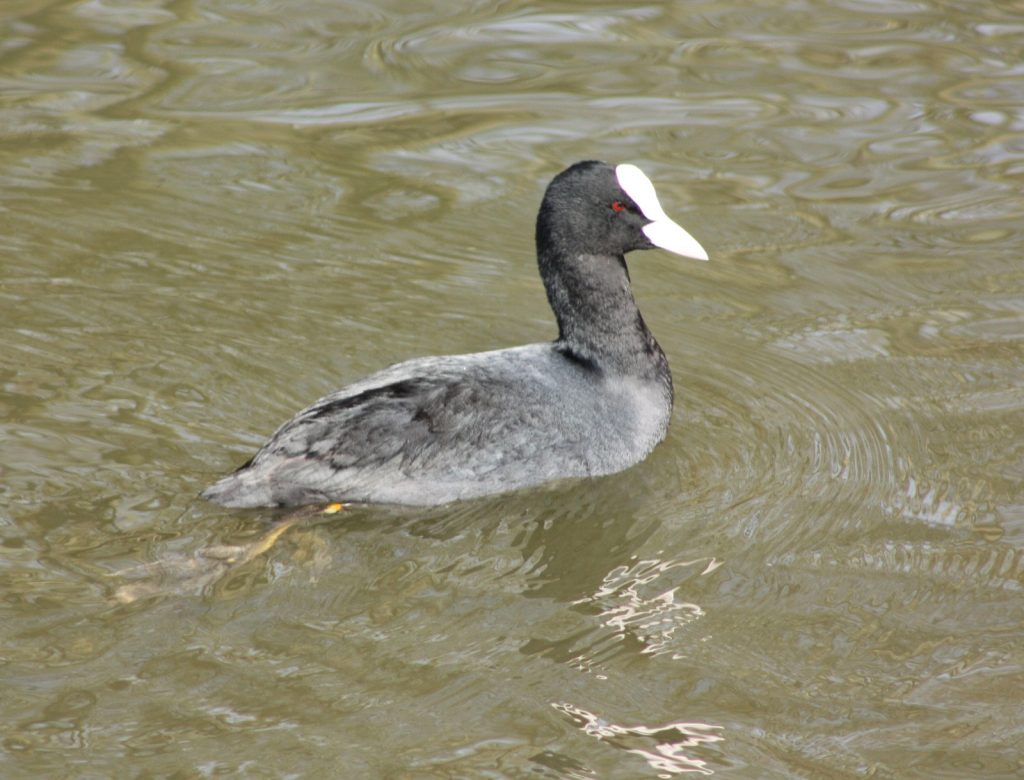 Great Crested Grebes are doing far better on Salhouse Broad.  We spent the spring watching around half a dozen pairs building floating nests around the edge of the broad and raising their young, which we are delighted to say have survived very well.
The young grebes are now about the same size as their parents but a little greyer in colour.  The birds have now 'flown the nest' and are making their own way in life, hanging around in groups of "adolescents" a bit like teenagers in a park!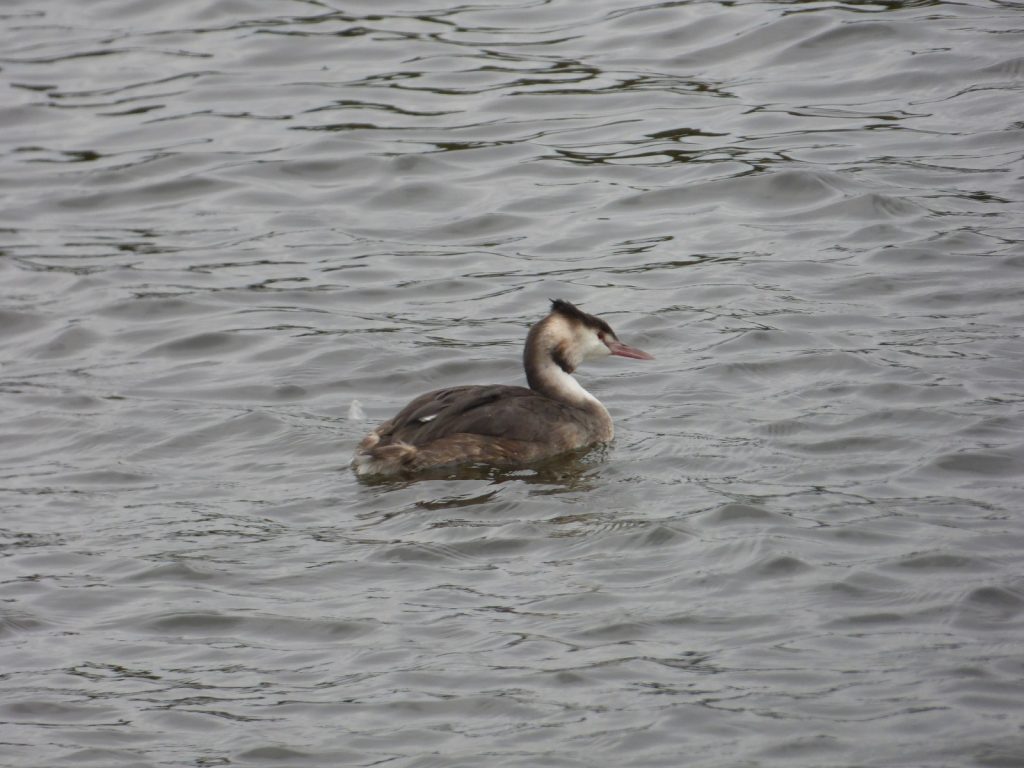 Finally we are being treated to a blaze of colour on the riverbanks – with flowering reed heads turning purple,  the mild pink of hemp- agrimony and the deep red of rose hips.  We will leave you with this picture – look carefully and you can spot a heron flying and cormorants up a tree.