We have been notified by Norfolk County Council that the road outside Norfolk Broads Direct & Broads Tours will be closed for 1 day at the end of September.
The A1151 (Norwich Road) in Wroxham is scheduled to be resurfaced on, or soon after, 25th September 2016 for 1 day, between 7am – 7pm. From the Norfolk County Council website, we understand that the bulk of the work will be being done on the bridge, including resurfacing. The Council's website also states that access to businesses will be maintained.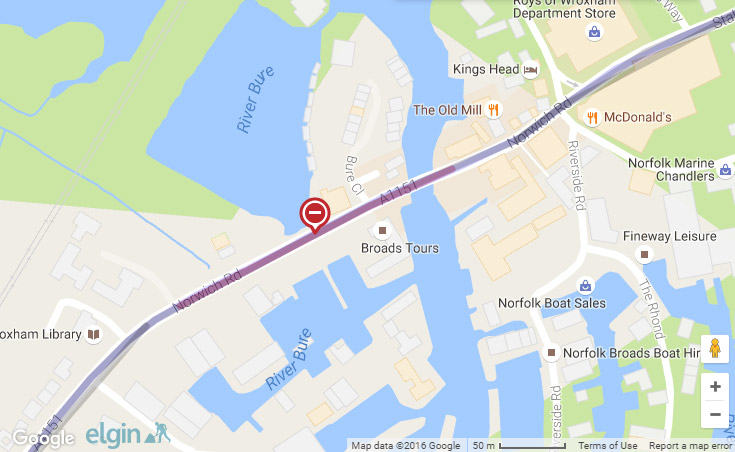 You should still be able to access our car park from the Norwich (South West) side of the bridge, but you will have to take a diversion if you're travelling to us from the Hoveton (North East) side of the bridge. There isn't any guidance online about whether there will still be pedestrian access over the bridge.
More information can be found on the Norfolk Council Council website and for your reference, the work is listed under reference number PM3187 and the web address is below:
www.norfolk.gov.uk/roads-and-transport/roads/roadworks
We will be open for business as usual.