The Broads are now a hub of activity with birds bringing up their broods.  Capturing everything on camera can be a real challenge – especially now the river has more tourists afloat and we have much thicker bankside vegetation for wildlife to hide in.  Fortunately we have lots of guests armed with cameras and smartphones, who send us some cracking shots.
Here we have a couple of lovely photographs from one of our school tips on board the Discoverer for an educational outing to Hoveton Great Broad Nature Trail. Congratulations to primary school students Ellie and Poppy, who caught a young swan family on camera where all the cygnets had bundled onto mum's back for a bit of protection.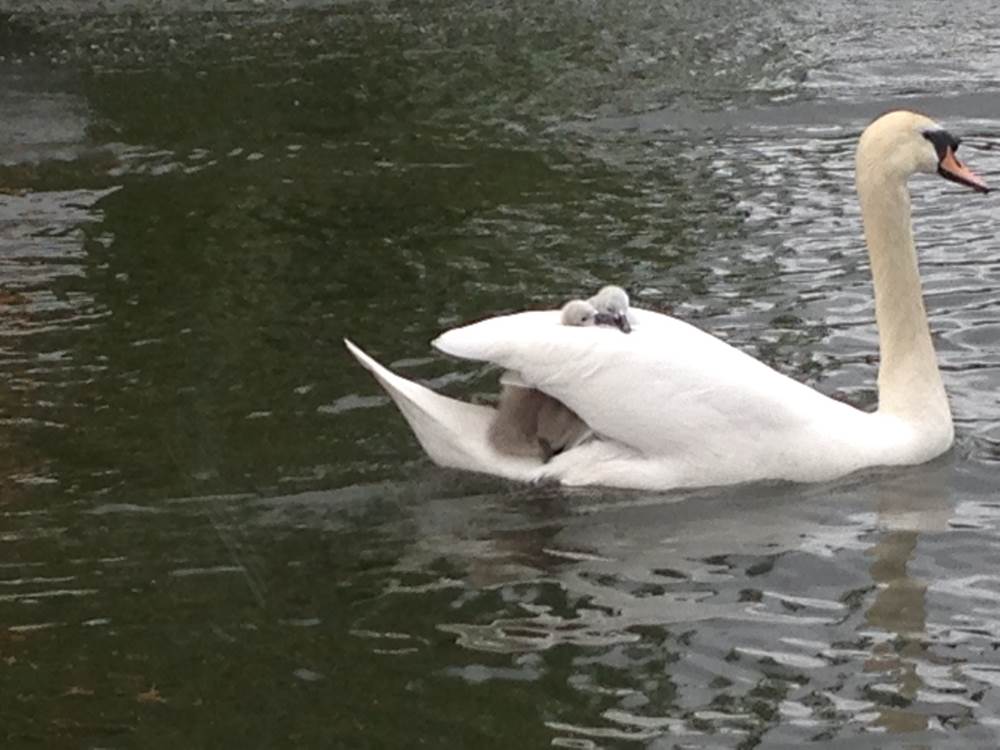 Credit Ellie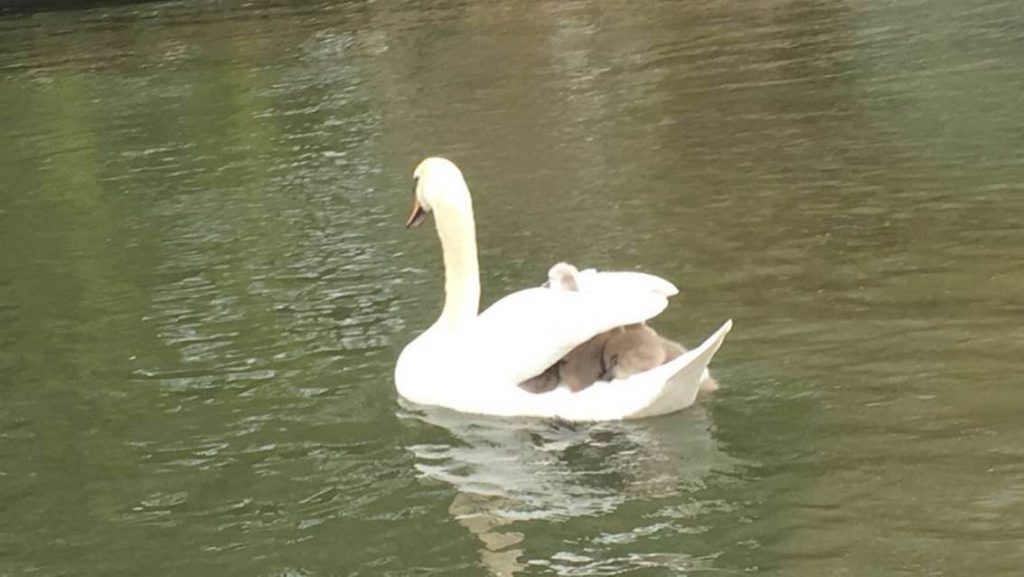 Credit Poppy
On the stretch of the river Bure between Wroxham and Horning we have at least three swan families with six or seven cygnets each.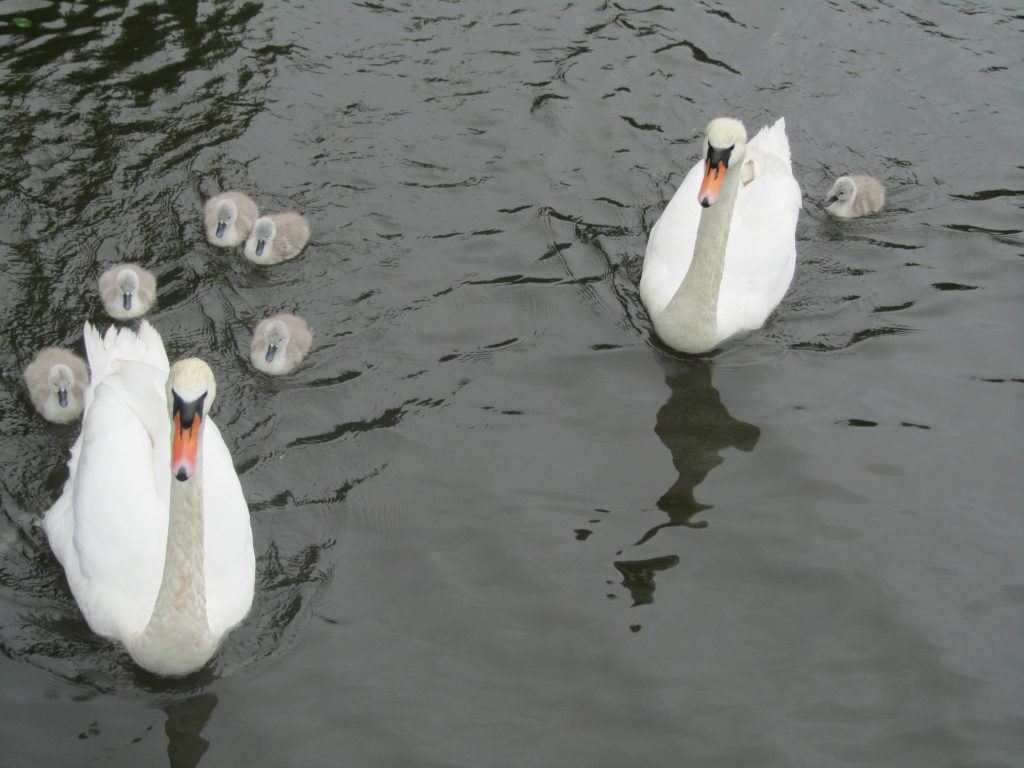 It's more than just swans that offer their young a ride on their backs.  Look out for the Great Crested Grebes who also give their young a piggyback.  Salhouse Broad is a real hotspot for Great Crested Grebes.  At least one brood of Great Crested Grebes have already hatched and we have seen them riding on their mother's back as shown by these lovely pictures taken by Tobi and Oliver.  We are also keenly awaiting a second nesting pair that has been hidden away in the undergrowth.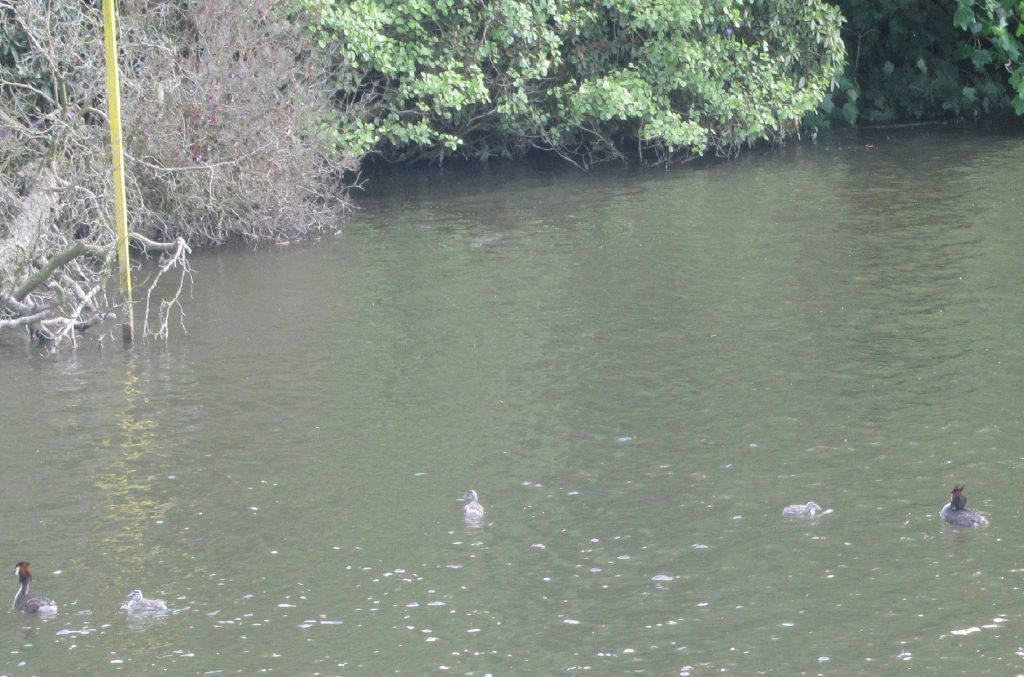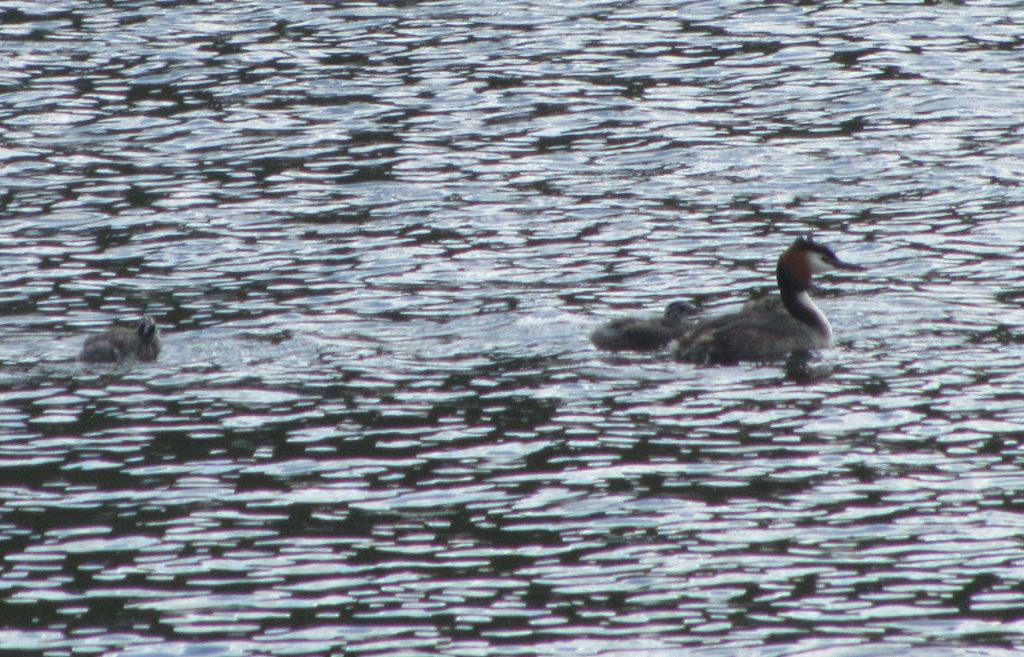 A pair of Coots – which have built a floating nests for their young in the same way as the Great Crested Grebes – have hatched their young on Salhouse Broad.  This is really good news as Coots, which were once extremely common on the Broads, seem to be very few and far between these days, perhaps due to the harsh winter of 2010. Hopefully we will have some pictures of the newly hatched coots soon!
As usual, there are huge numbers of Greylag, Canada and Egyptian geese out and about with their goslings. These are mostly found in the gardens of Wroxham and Hoveton where there is plenty of grass to graze upon.