Norfolk Broads Direct has launched a fabulous new luxury cruiser – The Entrepreneur – featuring the latest technology including a state-of-the-art reversing camera.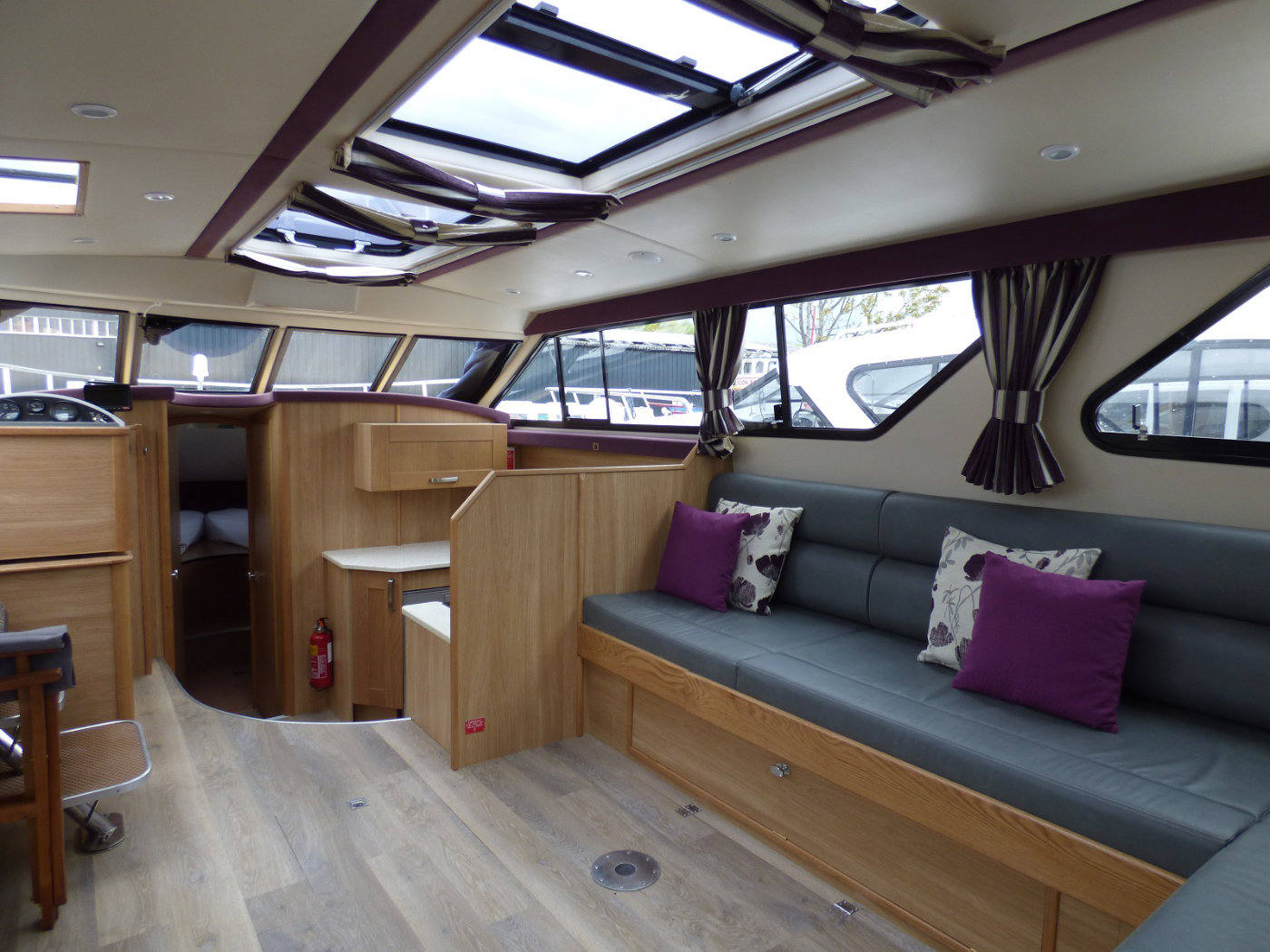 The name Entrepreneur was first used in the 1980s when a flagship cruiser was built to celebrate today's fleet – Faircraft Loynes – being created by merging the Faircraft and Loynes fleet. The new Entrepreneur is set to be a lasting tribute to this.
The 46" cruiser, which has been constructed by NBD's own team of boat builders, boasts two spacious double bedrooms, both with full-height en-suite shower rooms, and an airy central saloon finished in oak.  There is a contemporary, stylish theme throughout punctuated by purple feature furniture and haberdashery.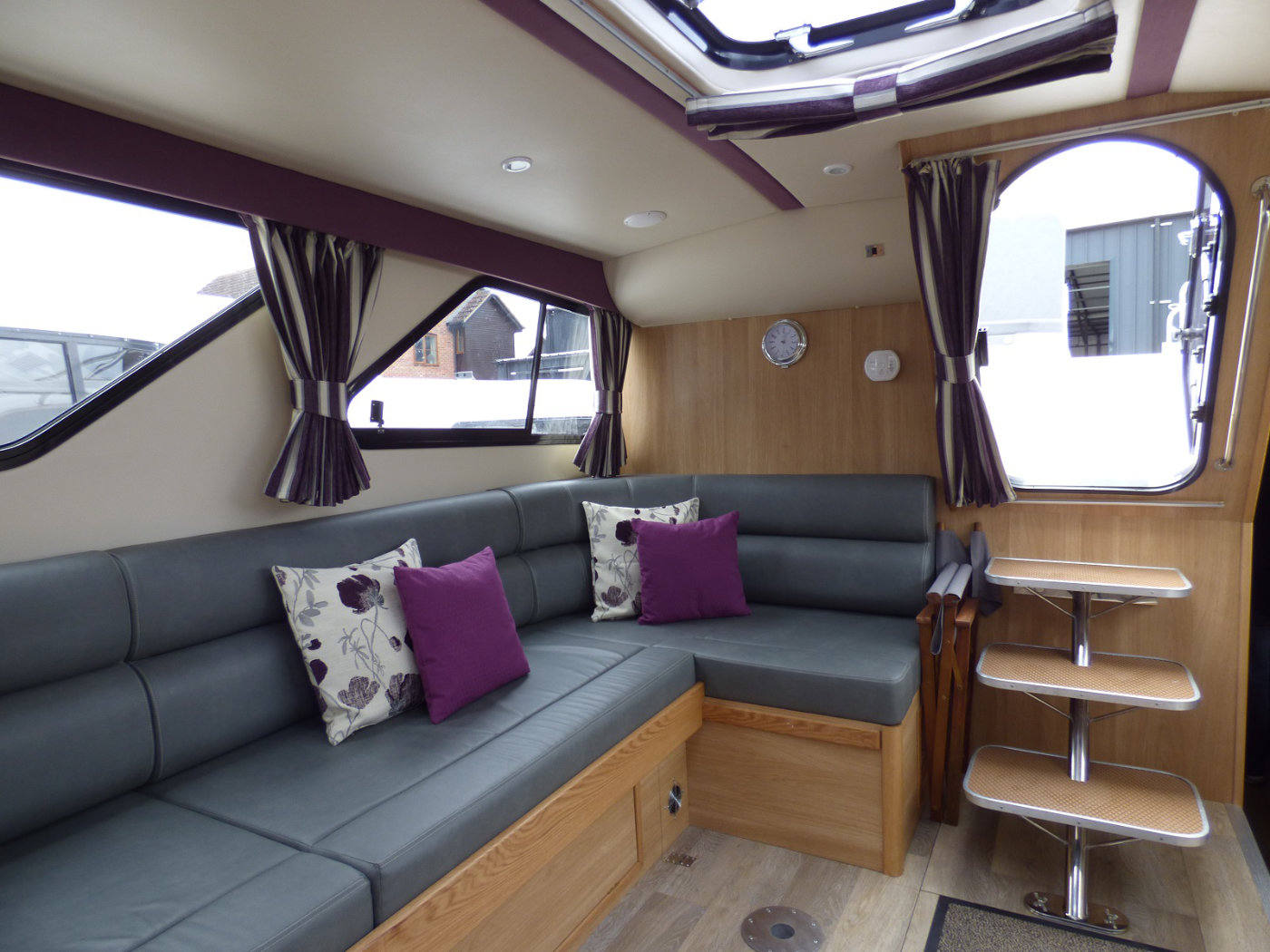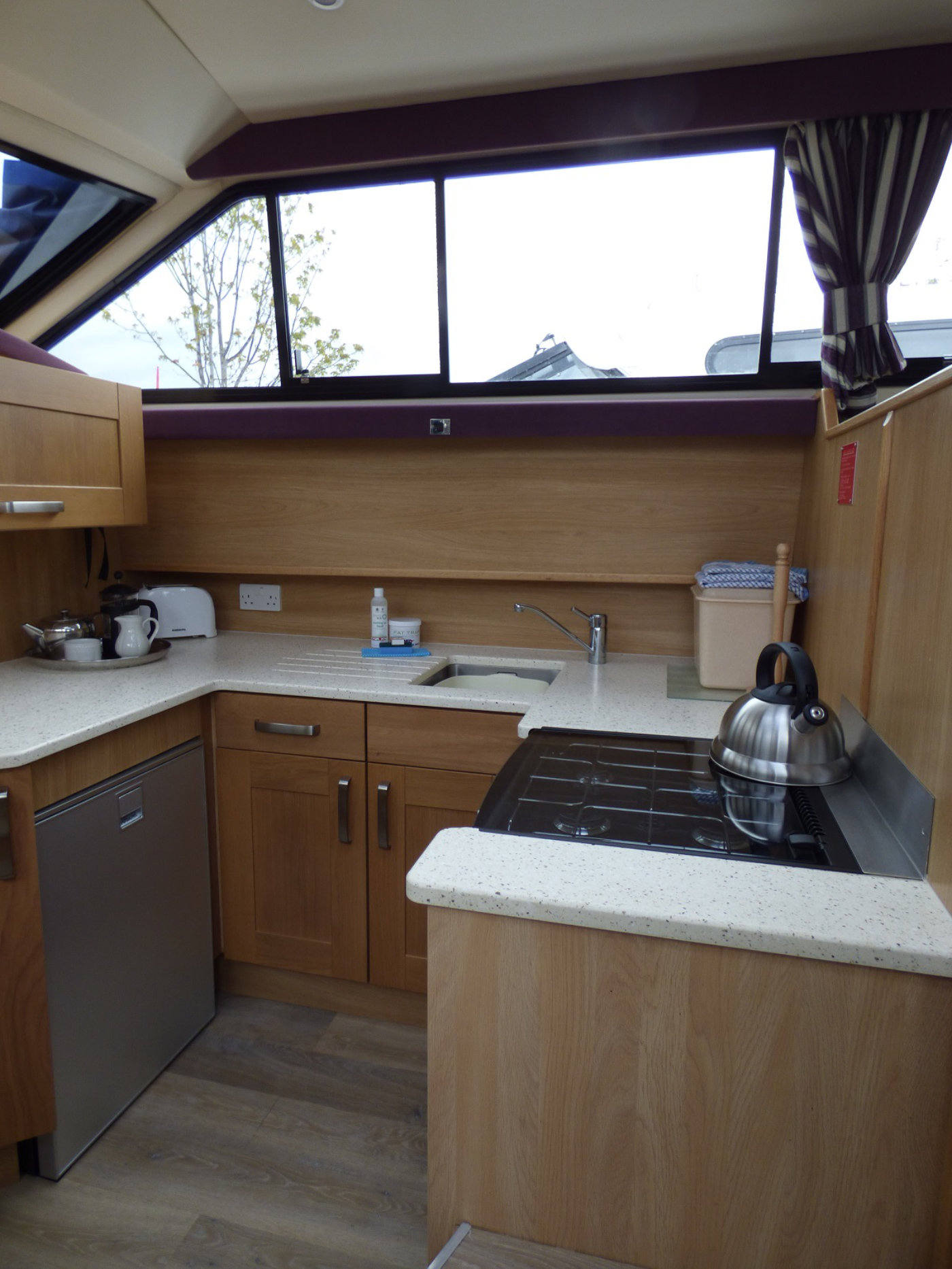 The Entrepreneur is ideal for sunny days as there is an al fresco dining area and dual steering, enabling the boat to be piloted from both the top deck and inside the saloon should the weather change.
For the first time in our fleet the Entrepreneur features a reversing camera with integrated microphone.  This makes stern mooring a breeze by not only showing the helm the stern of the boat on a video screen but enabling them to hear instructions from the crew and anyone helping to tie up on the bank thanks to the integrated microphone and speaker.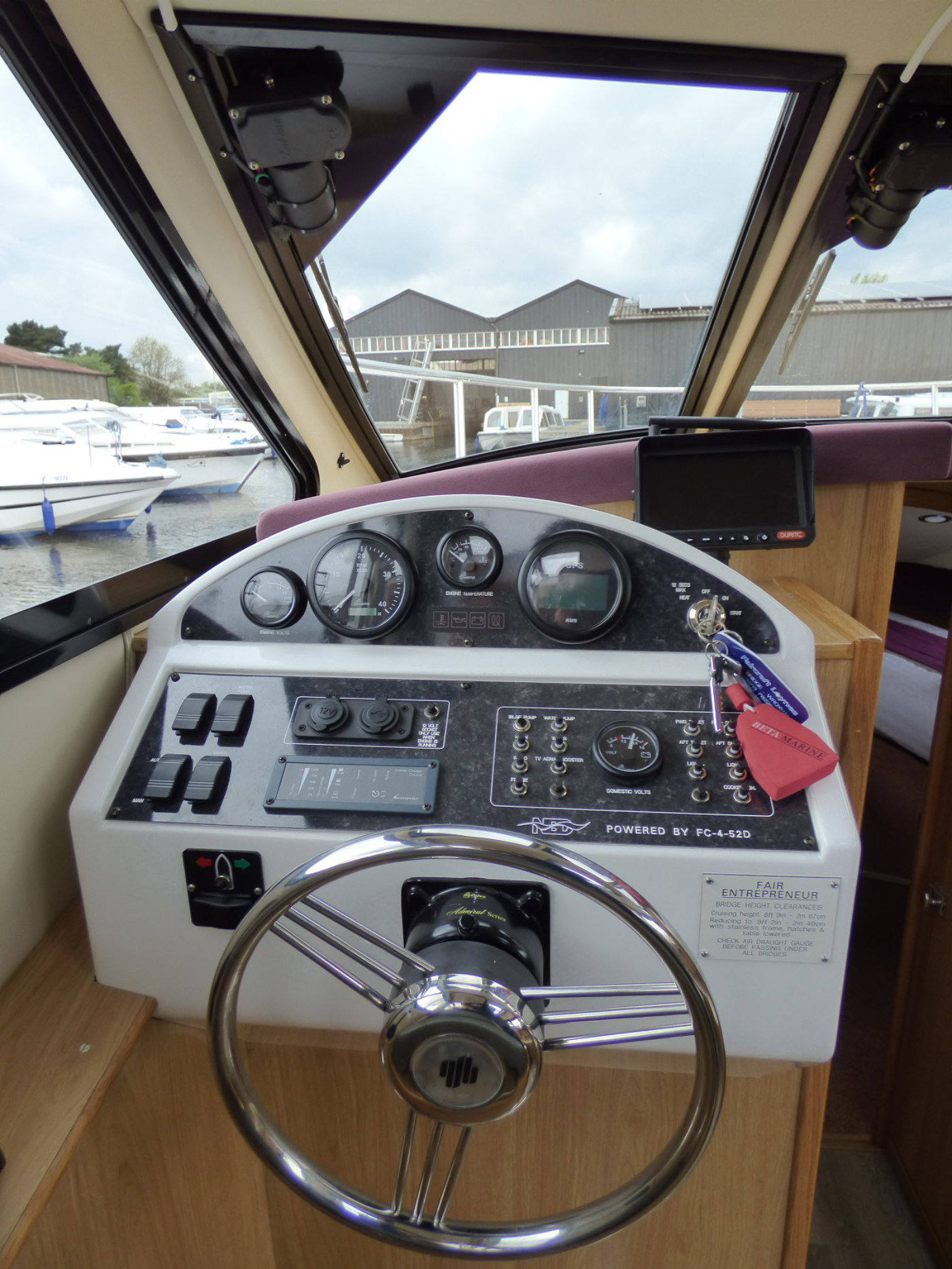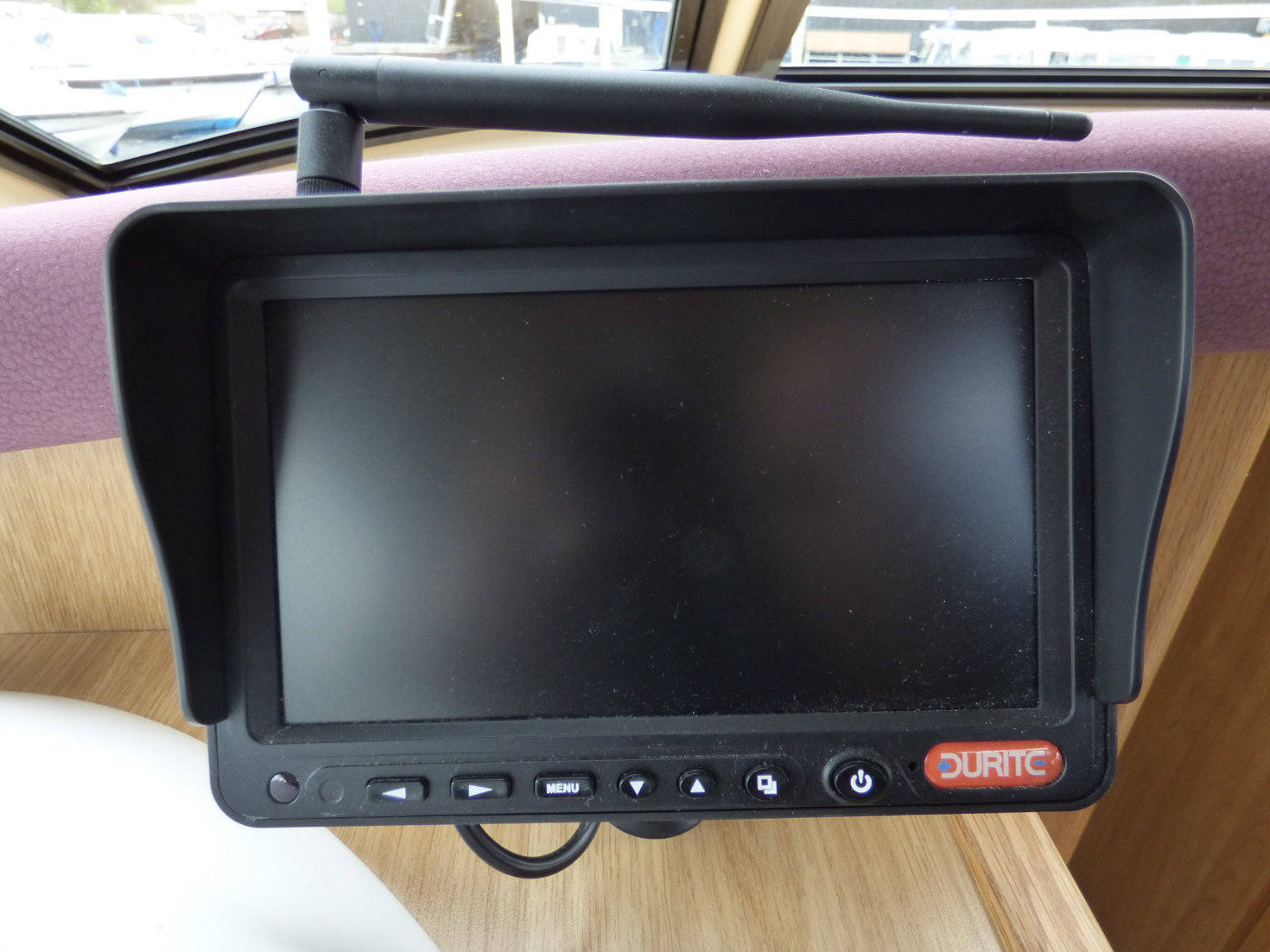 Some of the other top end features of the Entrepreneur – include a low wash hull, bow thrusters, an electric winch for the mud weight and three flat screen TVs with games consoles.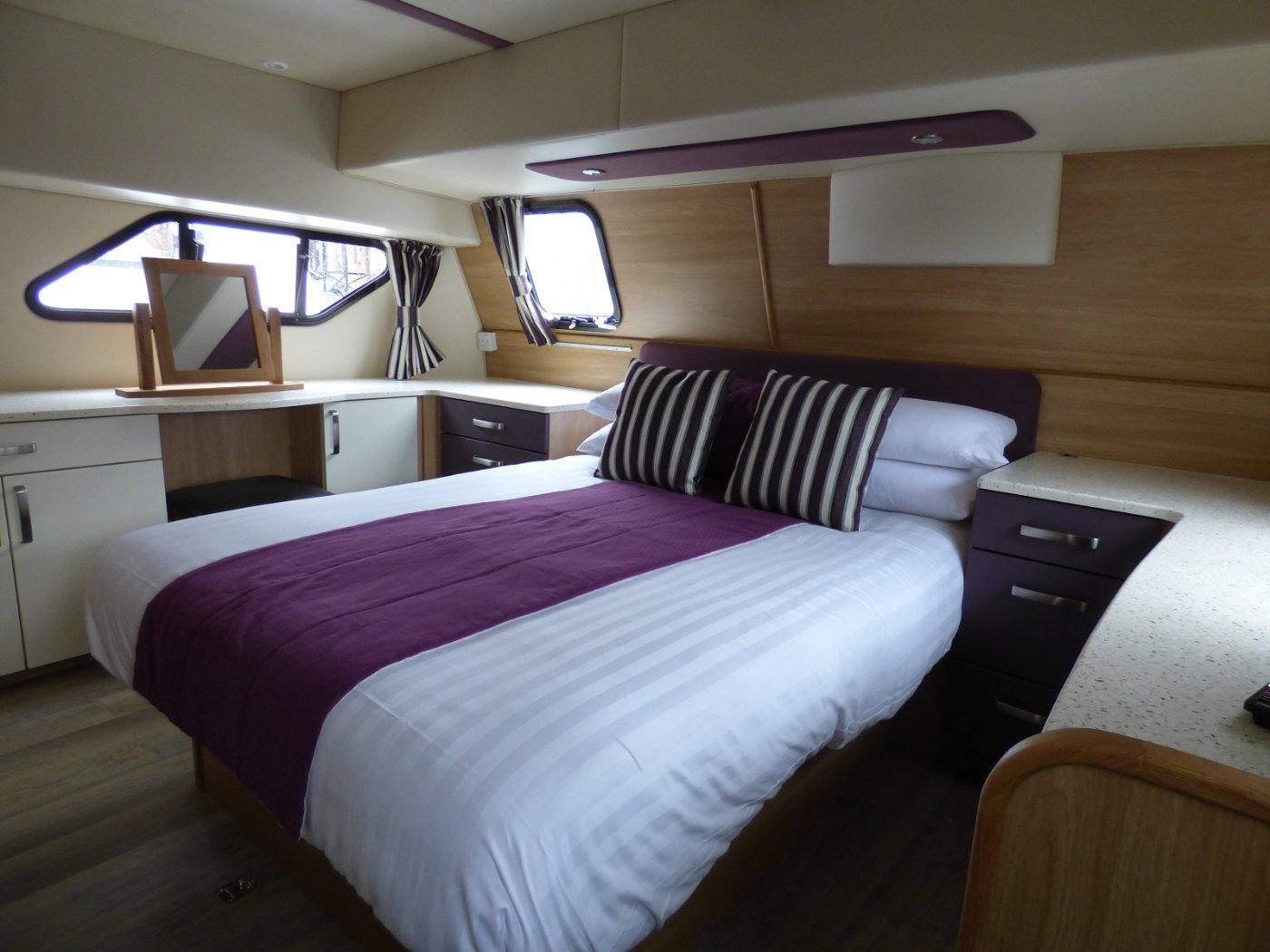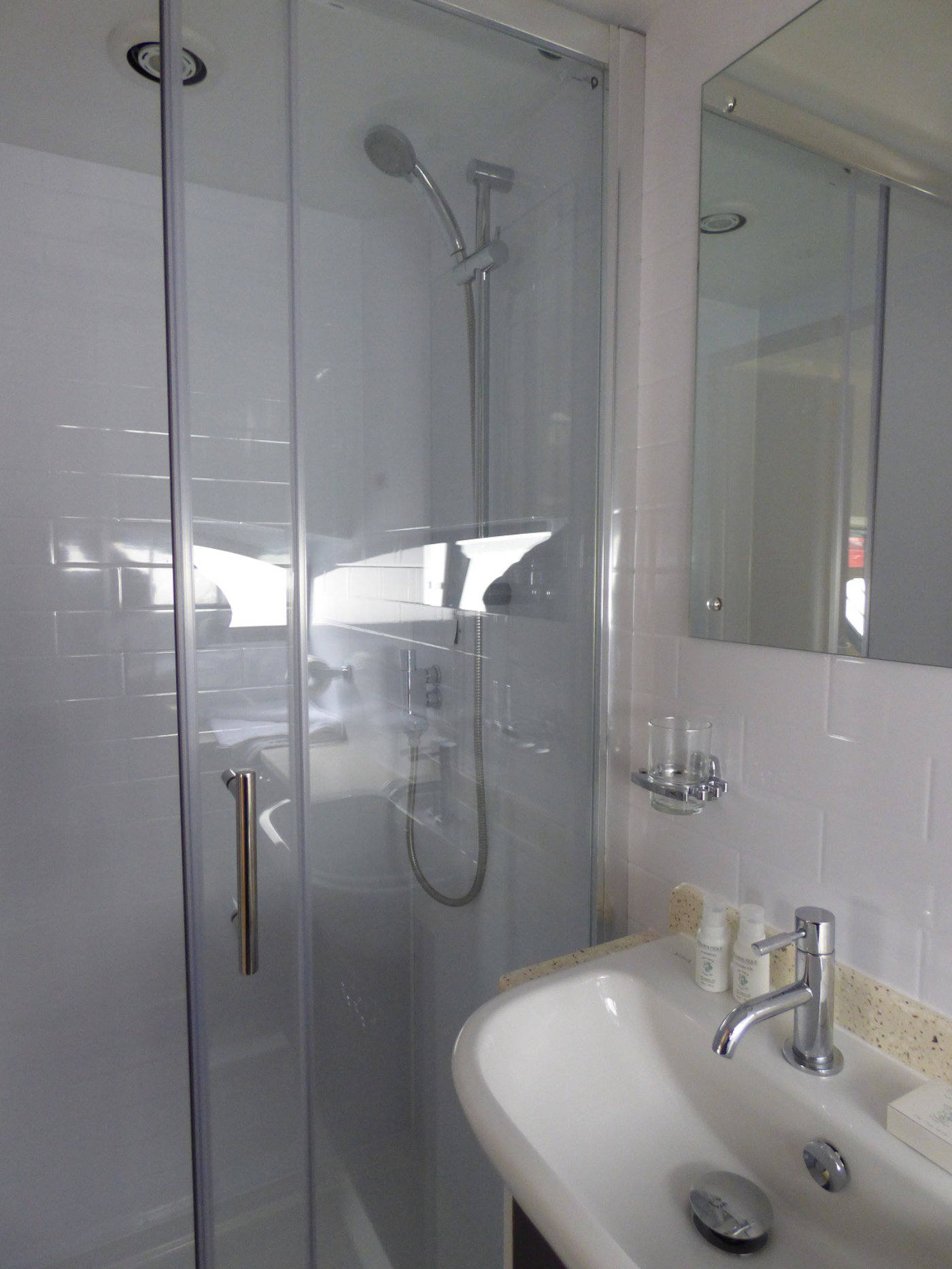 The Entrepreneur is also versatile as the double bed in the front of the cruiser can split into two singles and the sofa in the central saloon converts into a double bed.  This means that the Entrepreneur can either sleep a family of up to six people or be used as the perfect boat for two couples.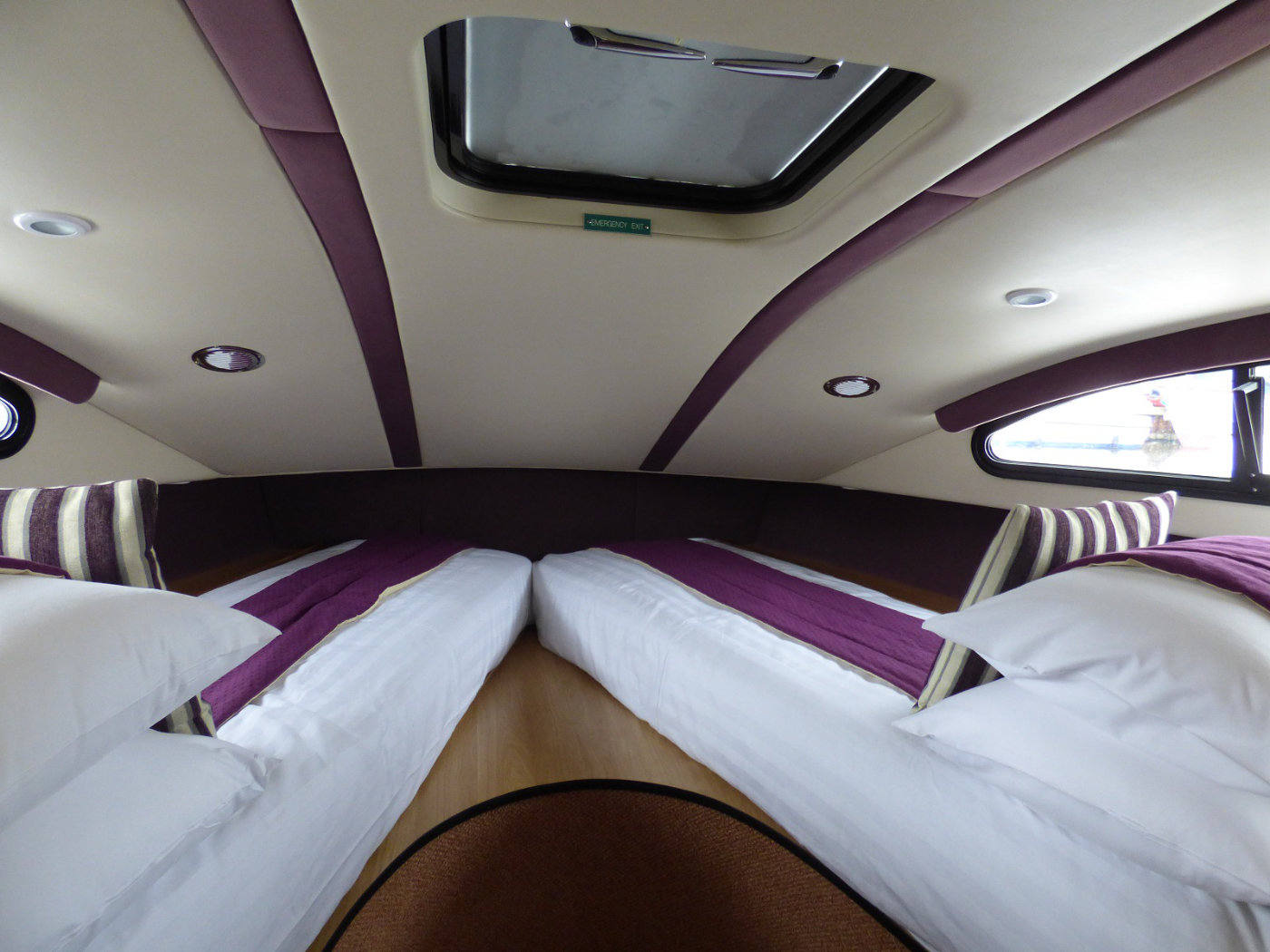 Commenting on the Entrepreneur, which has been fully booked since it was first launched at Easter, NBD director Barbara Greasley said: "We are delighted with the Entrepreneur and our customers seem to love it as much as we do.
"We put a lot of investment into ensuring that we have some of the most modern, stylish cruisers on the Broads.  And the Entrepreneur really is the pride of our fleet as well as a fitting tribute to its long heritage."
A second sister boat – The Entrepreneur II –  is in the final stages of production and is already booked for its first holiday on Whitsun weekend.
Want to spend your holiday on the sleekest boat on the Broads?   Contact us on 01603 782 207, but hurry, bookings are coming in thick and fast!