Work on our two new flagship cruisers for 2017 – named Entrepreneur – is progressing well.  The first Entrepreneur, which needs to be ready for its maiden holiday on 3 April, is taking shape, while the special moulding for the second boat is now safely in our boatshed.
Our moulds are unique on the Broads because we own a very special design of mould tool (which is used for casting the moulds) and feature the original low wash hull on the Broads that help to reduce bank erosion.  The boats  also have a higher vantage point than other Broads boats,  affording a better view across the water as well as access from the top of the boat rather than through the rear bedroom.
Two of these fibre glass/gel coat moulds were made for us last year by Hardy Marine in North Walsham, ready to be fitted out by our team of boat builders.
Recently the first Entrepreneur – which our boat builders have been fitting out since the autumn and we have followed on our news page – had to be carefully moved to another area of our boatshed to make way for our second moulding, which has been stored outside until now.  As the pictures show below, both Entrepreneurs are now safely in our boatshed along with the Queen of the Broads trip boat, which is almost 80ft long.  So quite a squeeze!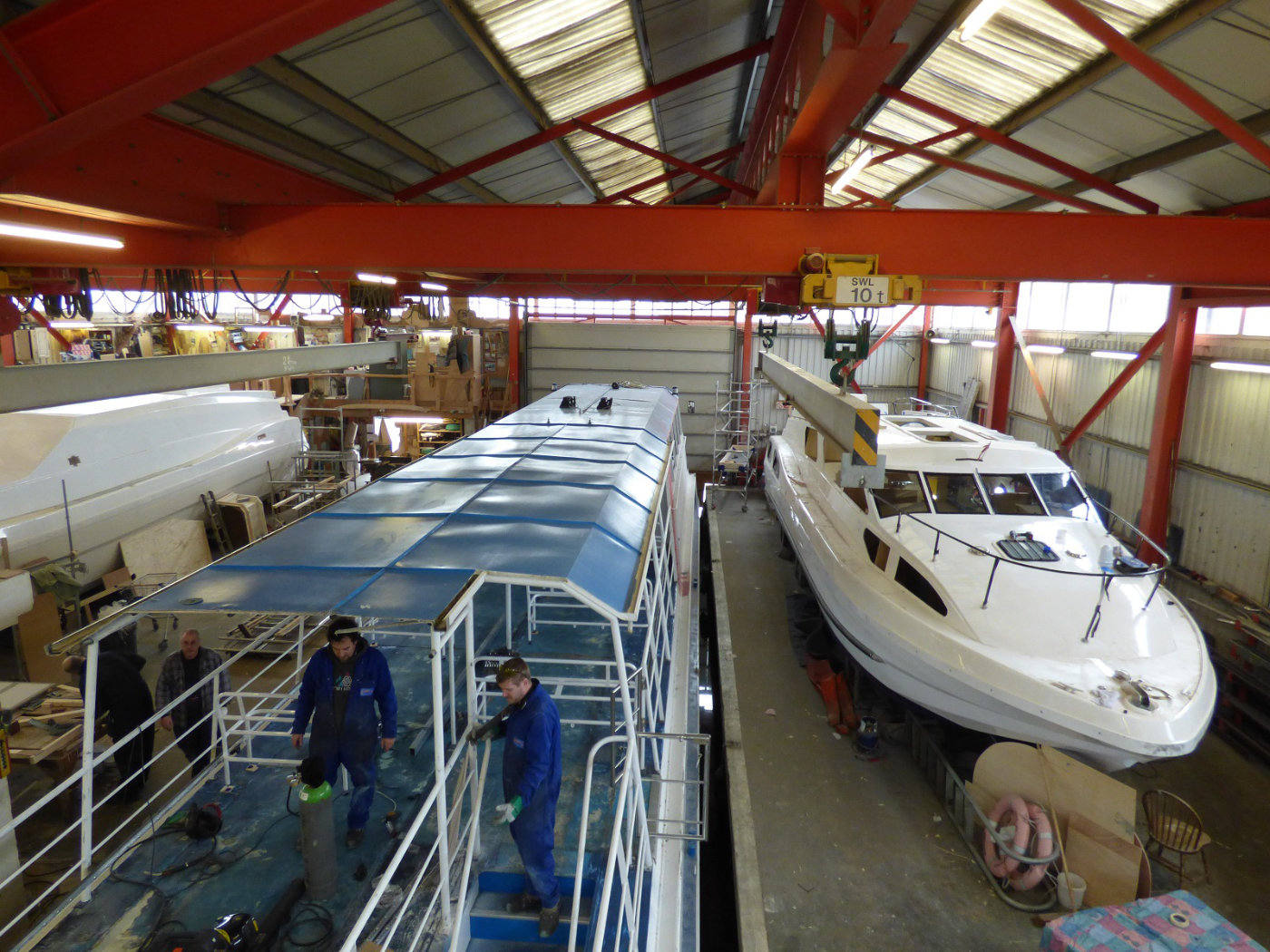 Moving the boats around the shed has not disrupted work on our first Entrepreneur, which is taking shape nicely.
We have just finished installing limed oak effect laminate flooring and a smart new cream ceiling with a purple stripe.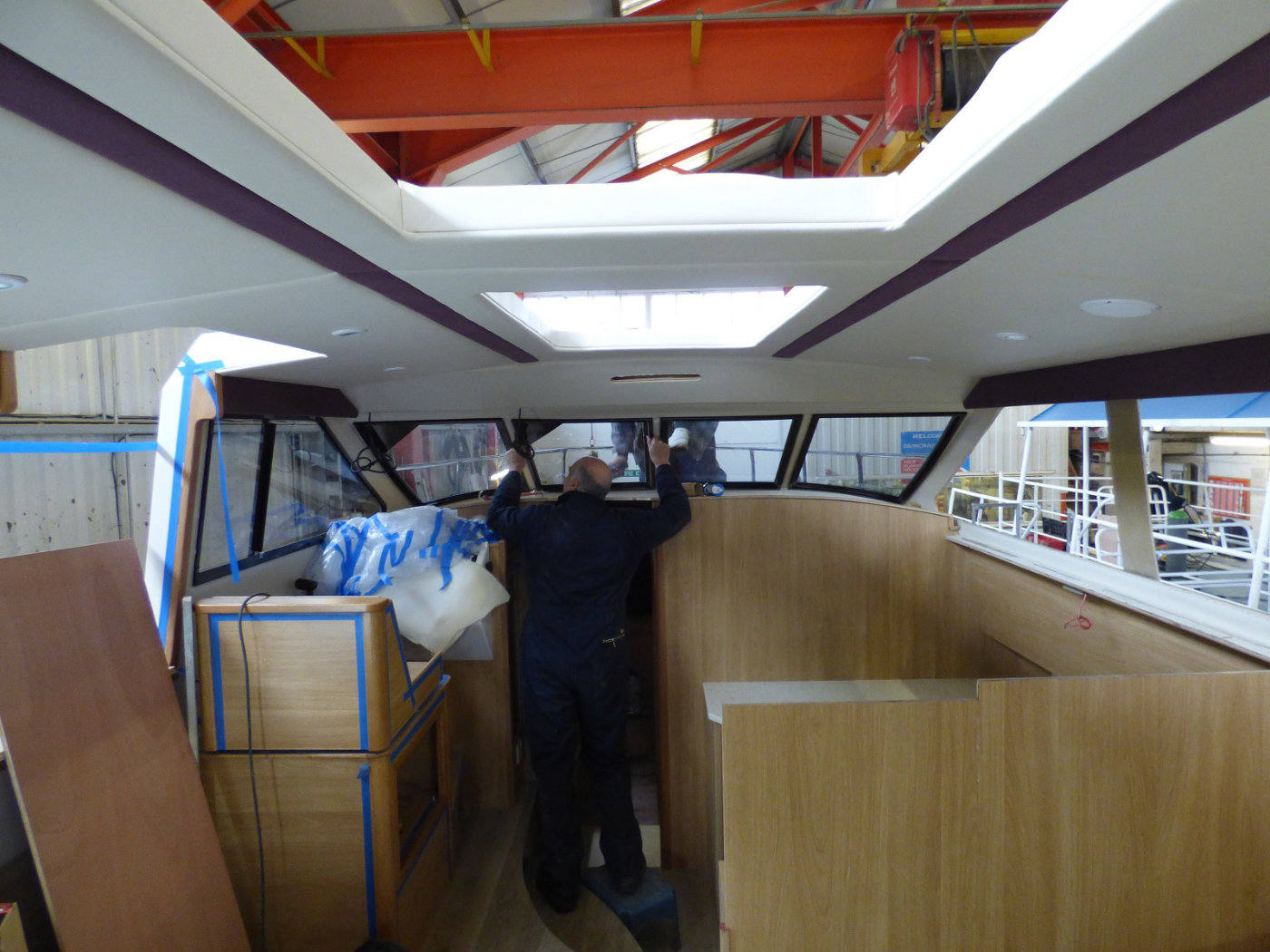 A spacious corner galley is being fitted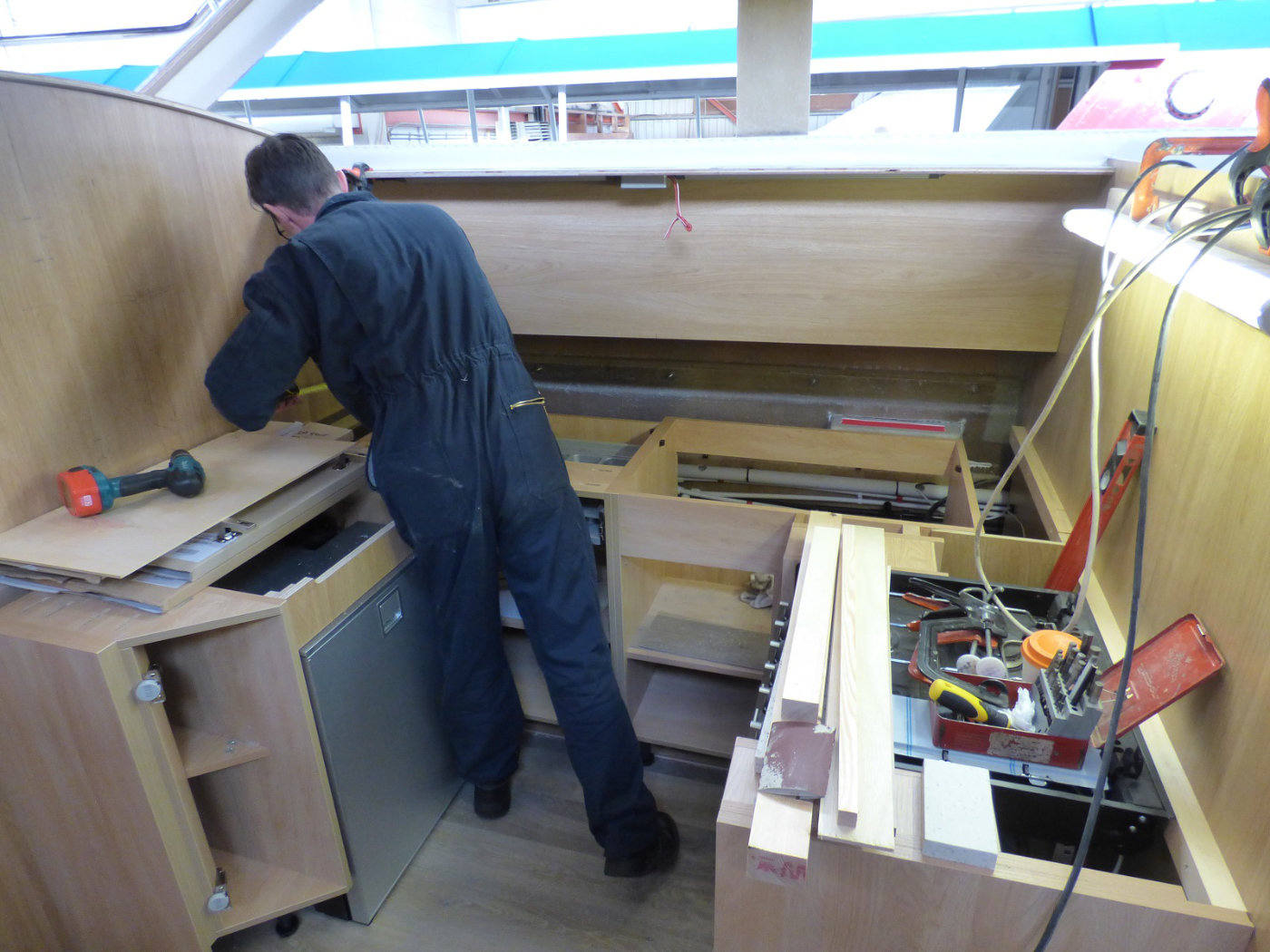 We have also made new cabinets in both the bedrooms and saloon and have constructed a corner sofa.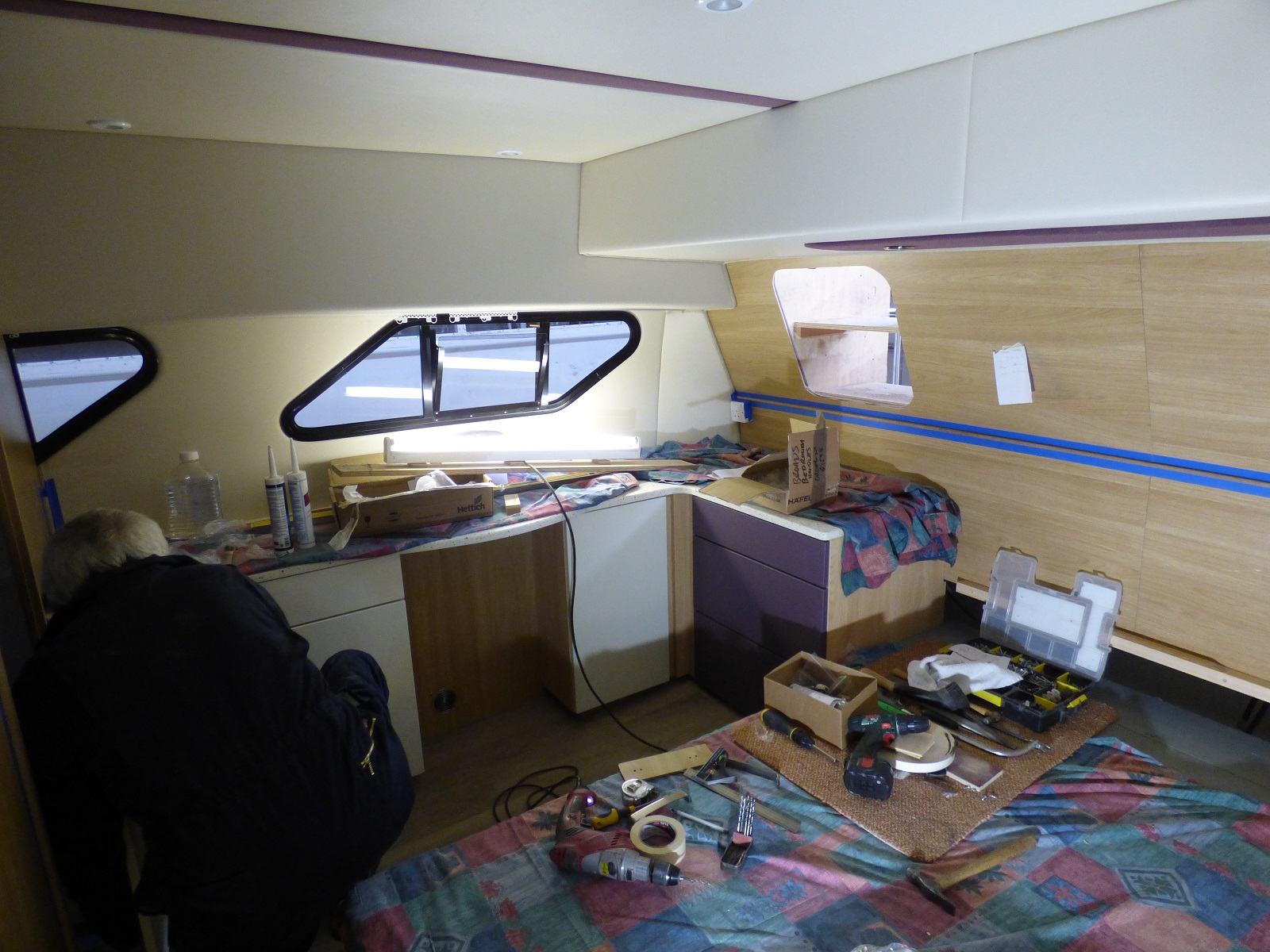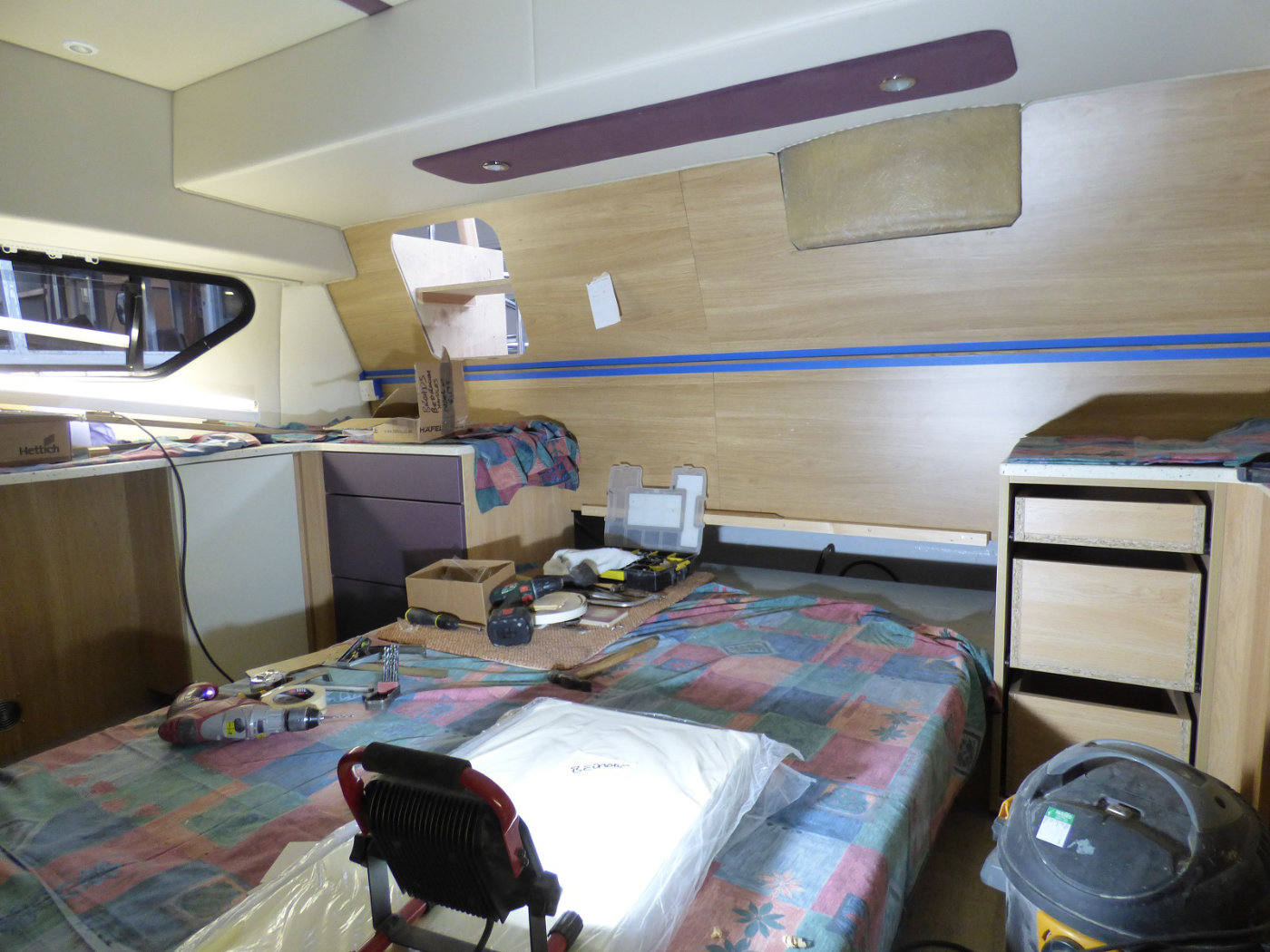 Watch this space for further updates!