While we can't guarantee the weather our guests are sure to be delighted by our waterways which are teaming with newly hatched young at the moment and offer the chance to spot some rarer wildlife too.
A favourite sight is four sets of newly hatched Great Crested Grebes being carried on their parent's backs on Salhouse Broad to keep them warm and protect them from predators.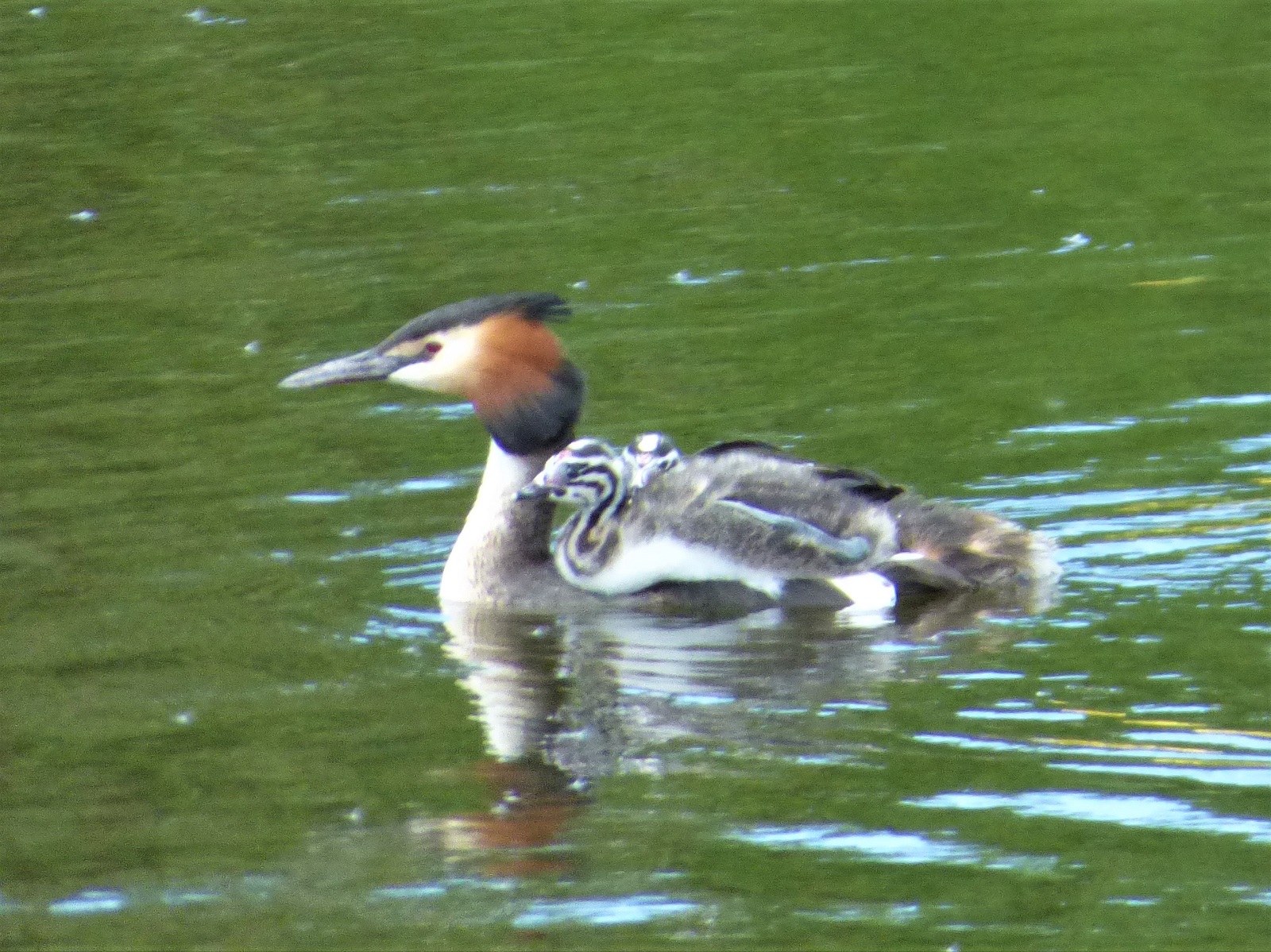 Interestingly most grebe parents have a 'favourite' offspring so the male will usually teach one particular youngster to swim and dive while the female will teach the other 'greblet'.
There are plenty of Grebes further downstream on Malthouse Broad and we managed to capture this lovely picture of the birds feeding their young a fish.
Another adorable sight is newly hatched cygnets being led around by their proud and protective parents, including this family in Wroxham village.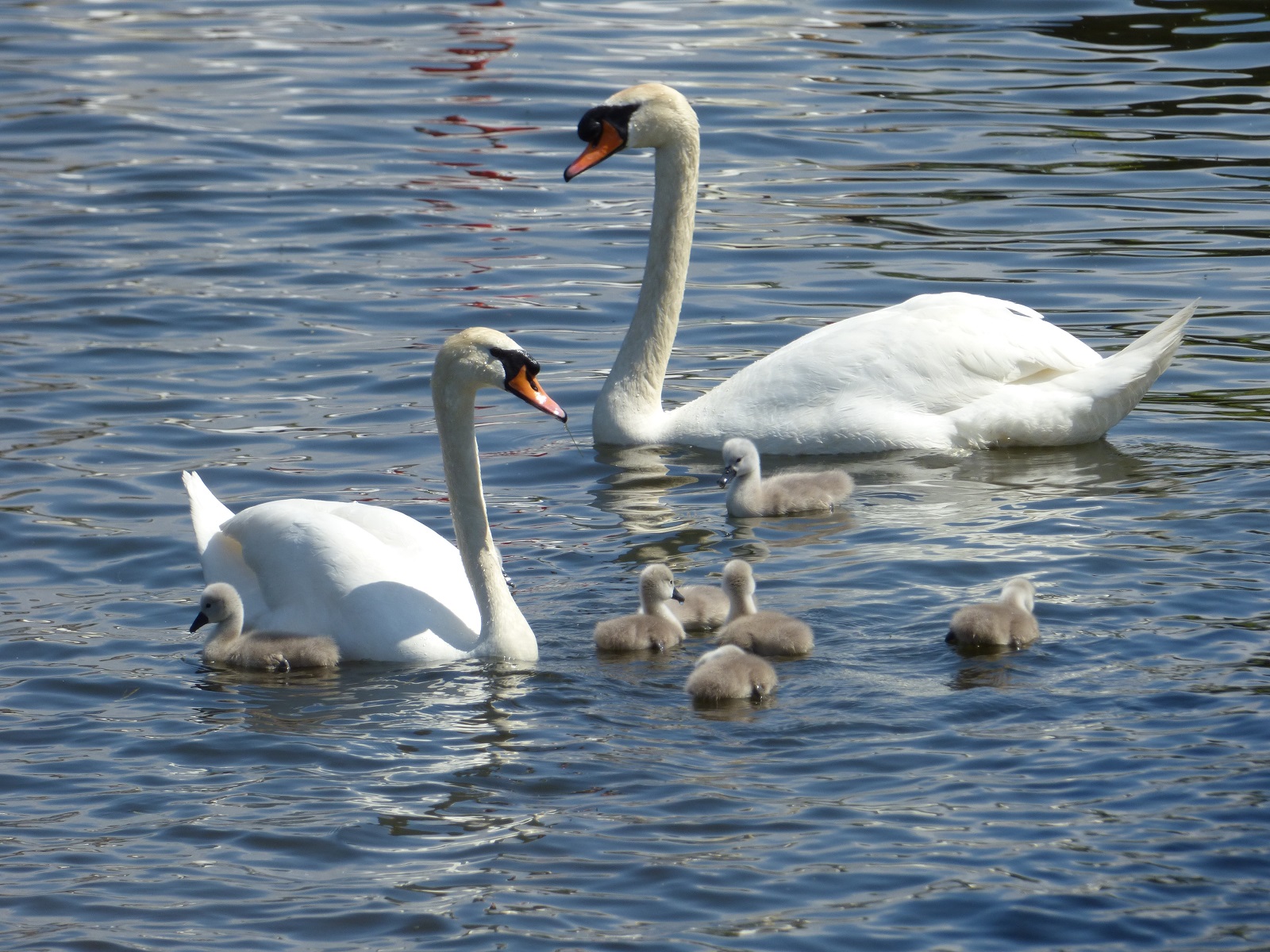 Our favourite cygnet photo was taken further downstream in Stokesby by local resident, Hilary Franzen, who captured the special moment that ten little cygnets hatched out in front of their doting parents!
The waterways are alive with goslings of all shapes and sizes.  By far the most common are the Greylags but there are plenty of Canada and Eypytian goslings to spot too.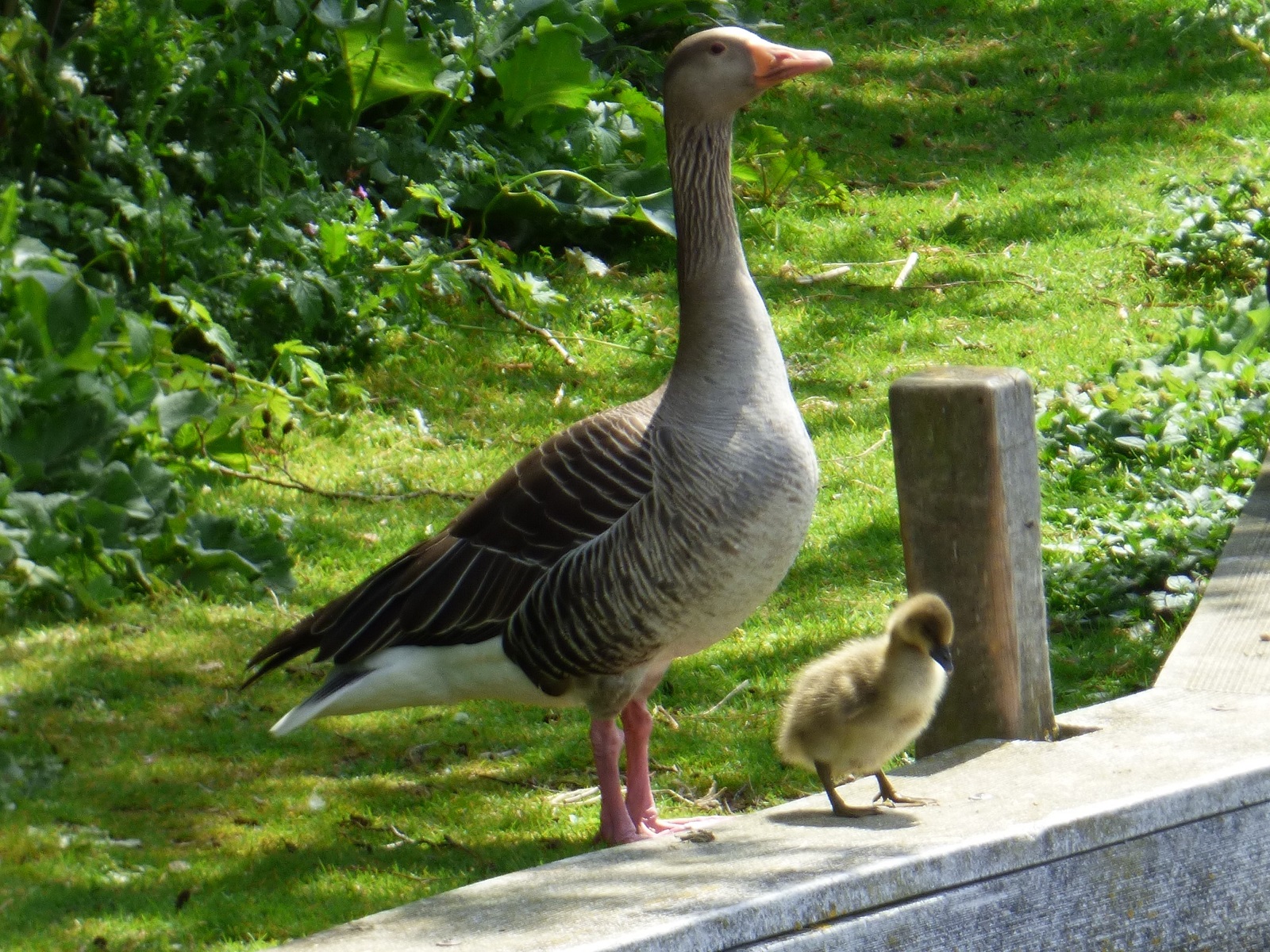 We are regularly watching Common Terns performing their aerial acrobatics while fishing over Wroxham and Salhouse Broad. Unfortunately, the birds (which migrate all the way from Africa each year) are showing little sign of breeding on their special nesting platform on Hoveton Great Broad for the second year running.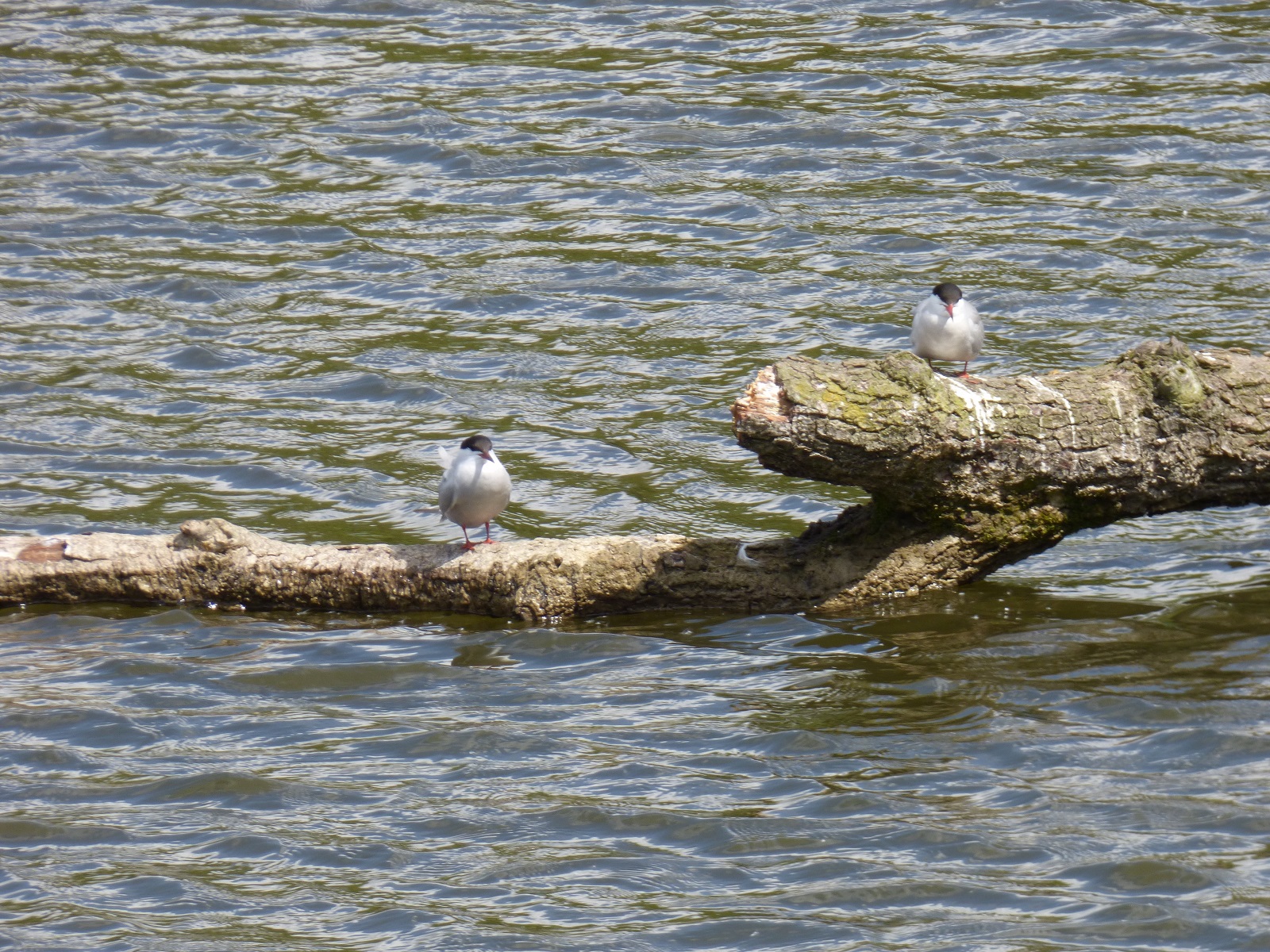 We have been lucky to enjoy some rarer sights on the river too.  Our head skipper Tom spotted this Bittern in the reeds at Woodbastwick.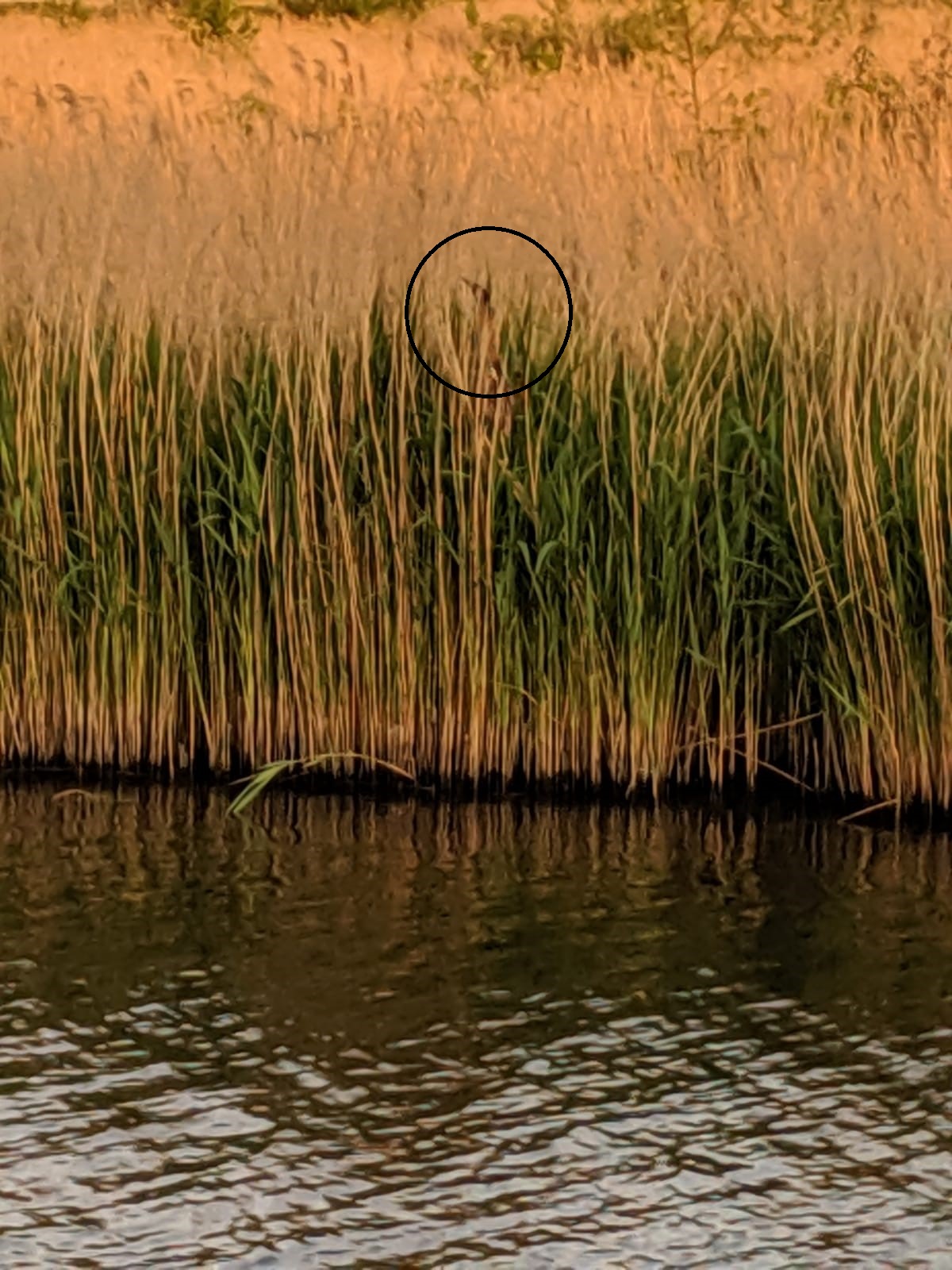 Bitterns, which are a brown stocky relative of the Heron, were extinct from the Broads in the 1970s but recolonised from Holland due to extensive conservation work to restore their reedbed habitat.  Although bitterns have made a good comeback in recent years they are very rarely actually seen due to their elusive nature and excellent camouflage – so this was a very special spot!
Another interesting sight was captured by James Greasley of a gull mobbing a marsh harrier near Ranworth, perhaps to protect its nest.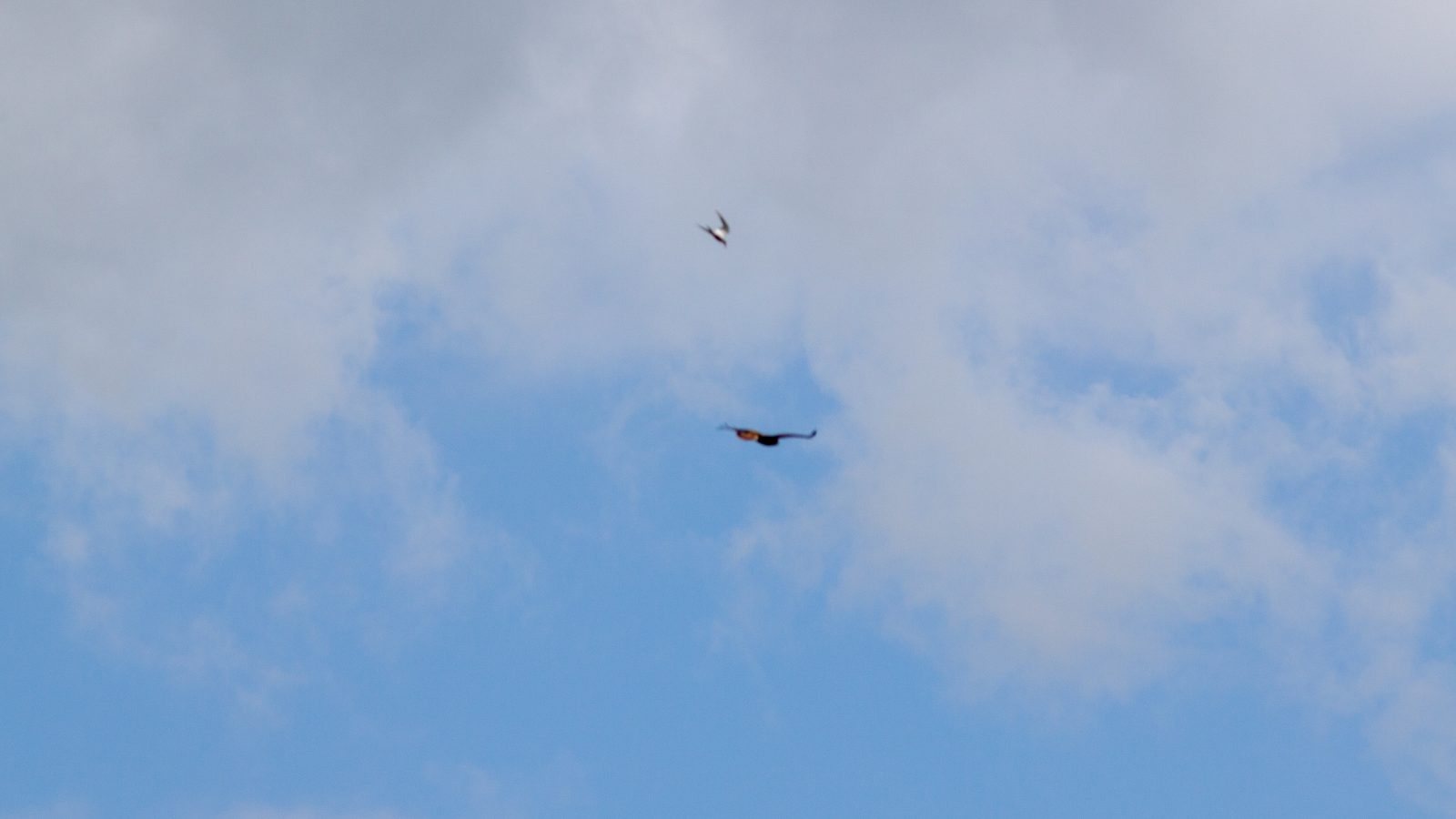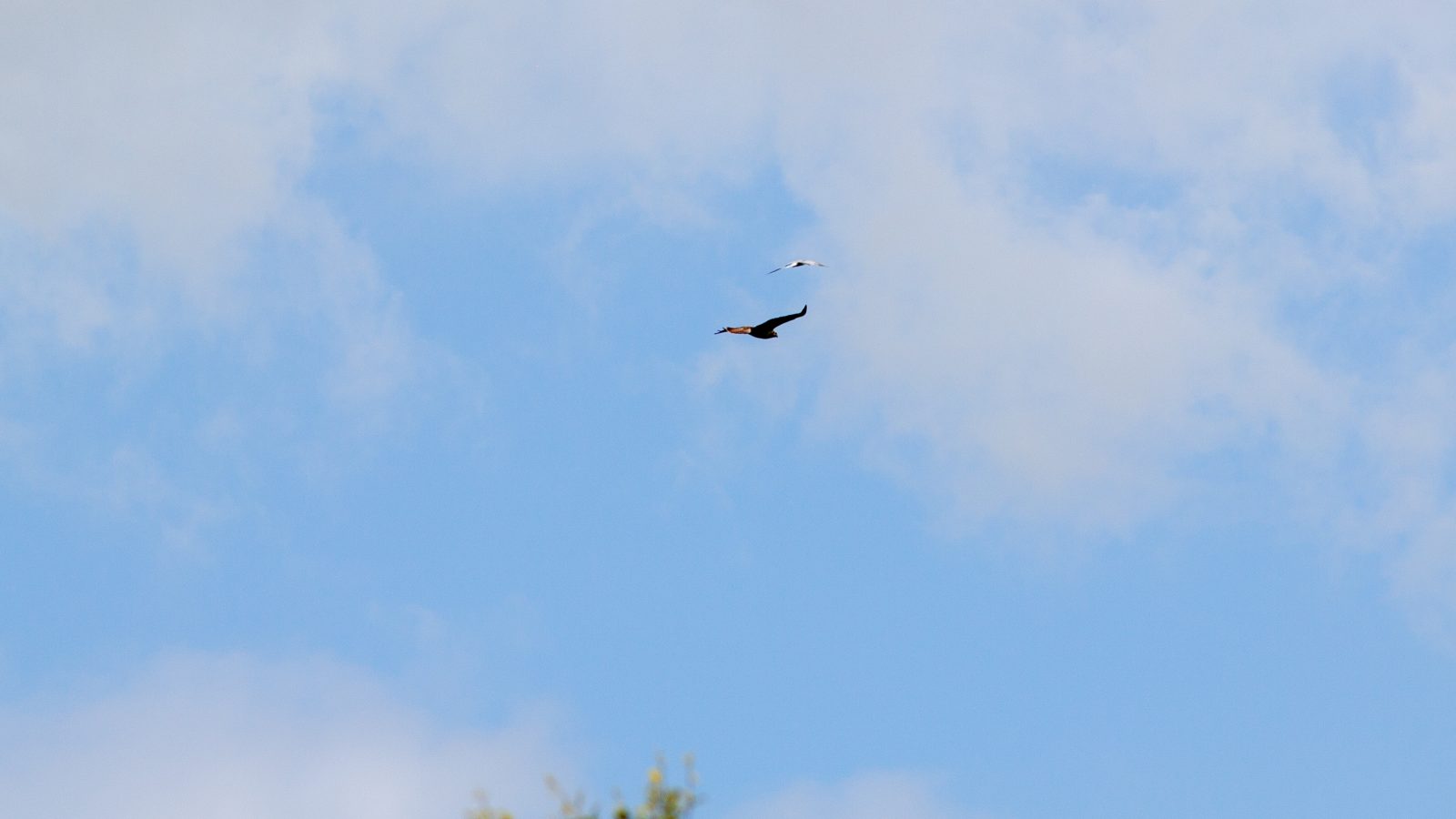 On the same trip James gave a pair of feathered 'hitch hiker's' a lift for a mile or so along the river aboard the bow of Fair Commodore!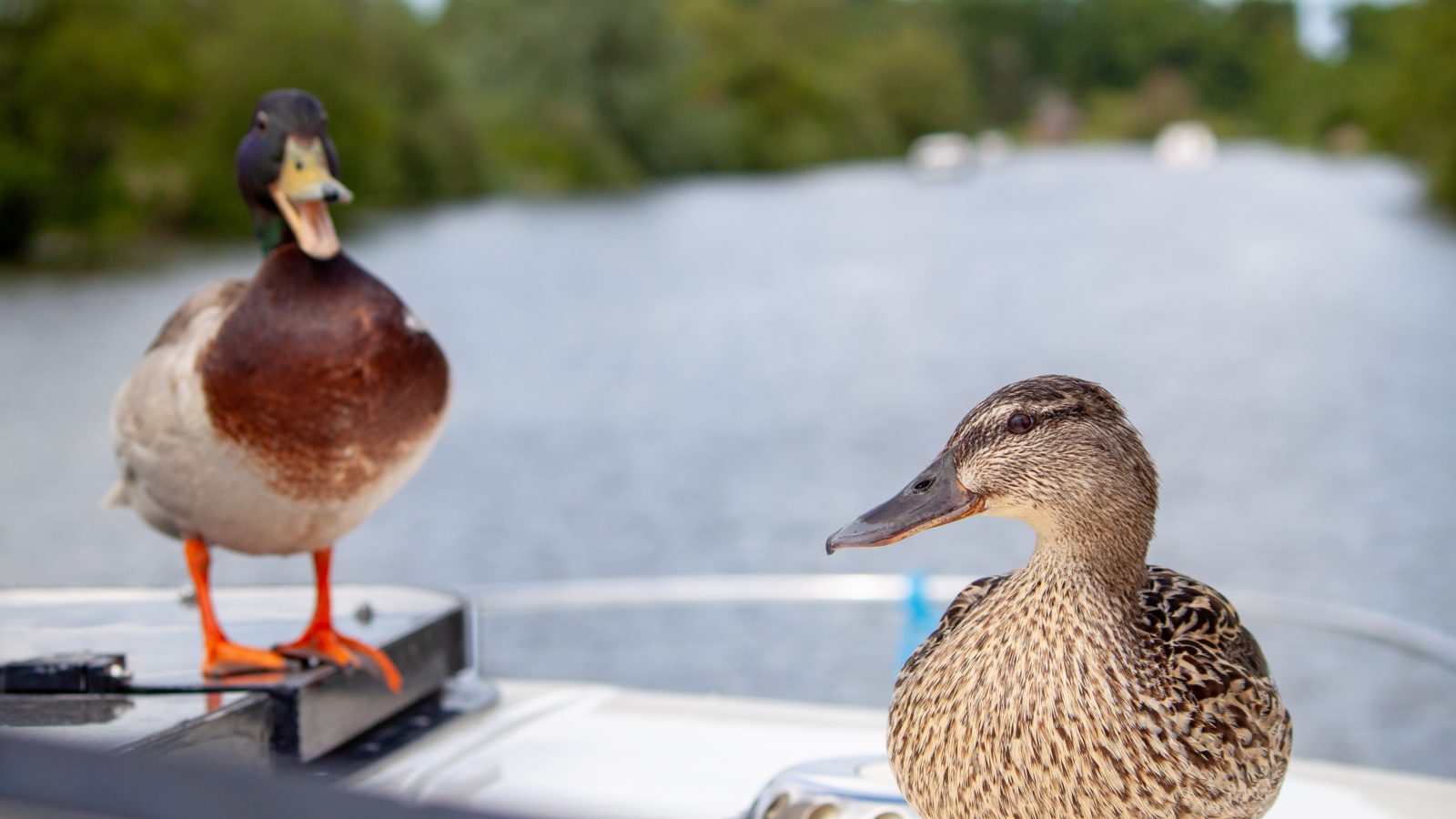 On something of a roll, James took this interesting picture of a fresh water muscle that left tracks in the riverbed in our boatyard!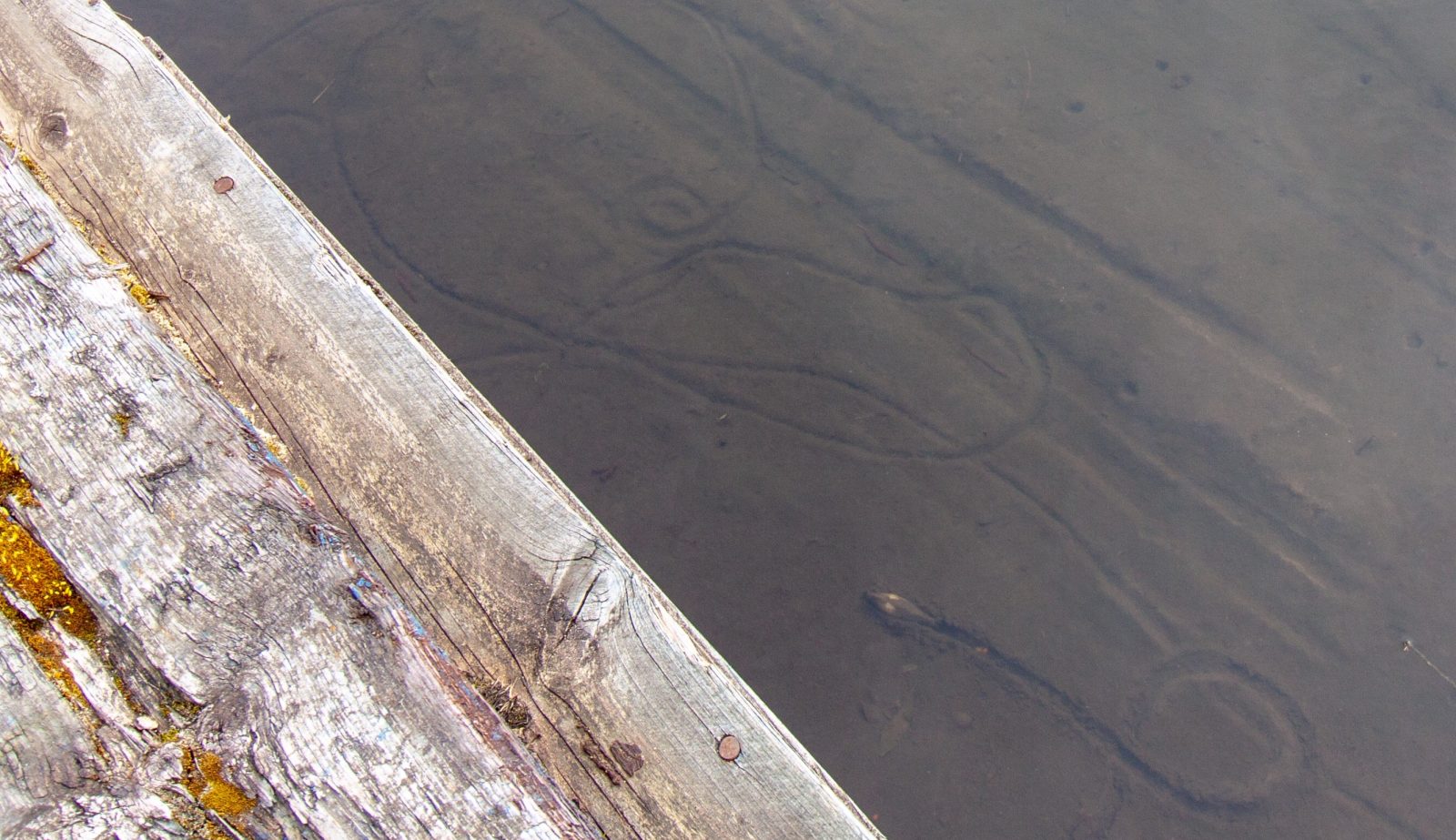 Finally, if you are heading out on the river soon its worth keeping your eyes peeled for Kingfishers and Otters which are occasionally being glimpsed by our customers!