History and Culture
If you have an interest in historic sites, a Norfolk Broads holiday could be the perfect destination for you to explore.
Historical and Cultural things to do on the Norfolk Broads
The Broads is surrounded by historical and cultural sites which are all unique in their beauty and importance. Why not take in some of our bountiful culture on your Norfolk Broads holidays? For more specific locations, all of these attractions are pinned on our Broads Map.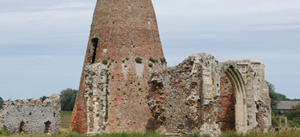 St Benet's Abbey
Moor up at the extensive side on moorings here, then go for a wander around the ruins of St Benet's Abbey and Mill.
---
Ranworth Church
Often called the 'Cathedral of the Broads', this church really is worth visiting, with spectacular views over the Broads. It's only 89 steps, two ladders and a trap door to get to the top and it really is worth it! Donations welcome. Moor up at Ranworth Staithe, mudweight on Ranworth Broad or moor at Ranworth Island and row over.
---
Neatishead RAF Air Defence Radar Museum
This museum is perfect for anyone with an interest in wartime aviation, there is plenty to see with collections of wartime navigation equipment and rations. There is also a cafe run by volunteers and a shop with lots of souvenirs and extra reading. Moor in Horning and walk 25 minutes to the museum.
---
Great Yarmouth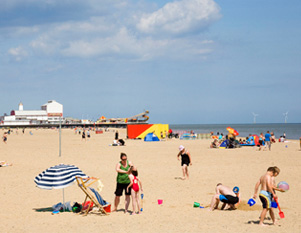 This historical port town is bursting at the seams with history. You can enjoy its maritime heritage and architecture, from Row Houses, to the herring industry, Smoke Houses, churches and boats. With six Great Yarmouth museums to explore, including the award winning Time and Tide museum and the remains of two Roman forts, come and trace the fascinating Great Yarmouth heritage and history along the Medieval town wall to Fisherman's Alms Houses via the old gaol. Moor at the Yacht Station.
---
Museum of the Broads
Discover the stories of the Broads, its heritage, people, landscape, industries and of course it also has lots of boats. They have a special annual exhibition looking at different aspects of Broadland life each year. Giving you a wonderful insight to the area it has its own mooring so you can arrive by boat. Located at historic Stalham staithe where Wherries used to land their cargo. Why not take a trip in their Victorian Steam launch. Check out their website for opening times, ticket prices and steam launch run days. 01692 581681
---
Horsey Drainage Windpump
If you can get under Potter Heigham Bridge this is a lovely area to explore. The National Trust site here charges a little to access the pump and building, but it's worth it for the insight into the life of an old windpump operator and for the view over the marshes. Moor at Horsey Staithe.
---
Hardley Windmill
This is the most active mill on the Broads and you can look around it weekends from May-September. You can moor up outside (£5) overnight. Admission to the visitor centre is free, admission to the mill is £3 per Adult.
---
How Hill
In particular here, it's worth having a look around Toad Hole Cottage, a tiny marshman's cottage. Moor at How Hill moorings.
---
Burgh Castle
Explore these imposing ruins of an old Roman fort, based on the site of a Saxon shore fort. Walk up from Broads Authority moorings at Burgh Castle and enjoy free access to this English Heritage managed site.
---
St Olaves
Visit the oldest pub on the Broads, 'The Bell'. You can also access part of the Angles Way walk from here. 5 side on Broads Authority free moorings available at St Olaves. From here you can also look around St Olave's priory – free entry.
---
Somerleyton Hall
Visit this old and fully functioning estate: explore the hall, gardens and maze from April until the end of September. Entrance Adult: £7.95 (gardens only), Child: £5.25. Children under 3 go free. Somerleyton Hall will be closed for the public excluding special events during 2021. The gardens remain open.. You'll find 28 side on free moorings at Somerleyton.